Certified Associate in Project Management is one Project Management Institute's (PMI) well-known certifications. This certification targets project management career aspirants who aim to strengthen their profiles since the certificate showcases its holder's project management knowledge and experience. It also displays their abilities to perform project management responsibilities. CAPM certification is a prerequisite for many employers who seek out filling-up entry-level to moderately experienced project management roles. Due to PMI credibility, CAPM is a globally recognized certificate offering great opportunities for career growth. If you are willing to get this certification, you might be looking for information about the CAPM certification cost. 
Since CAPM is an entry-level certification for project management, it targets those with little to no project management experience. Thus, it focuses on the basics of project management, including project management terminology, knowledge, and effective practices as well as project management tools and best practices. Also, this reflects directly on the requirements that PMI sets as a prerequisite for CAPM certification. Thus, PMI sets only two eligibility prerequisites for CAPM exam:
-You must have a high school diploma or any international equivalent to be eligible for the CAPM exam.
–In addition to attending a 23-hour training course. This course should explain the basics of project management and should align with the PMBOK Guide and CAPM Exam Content Scheme.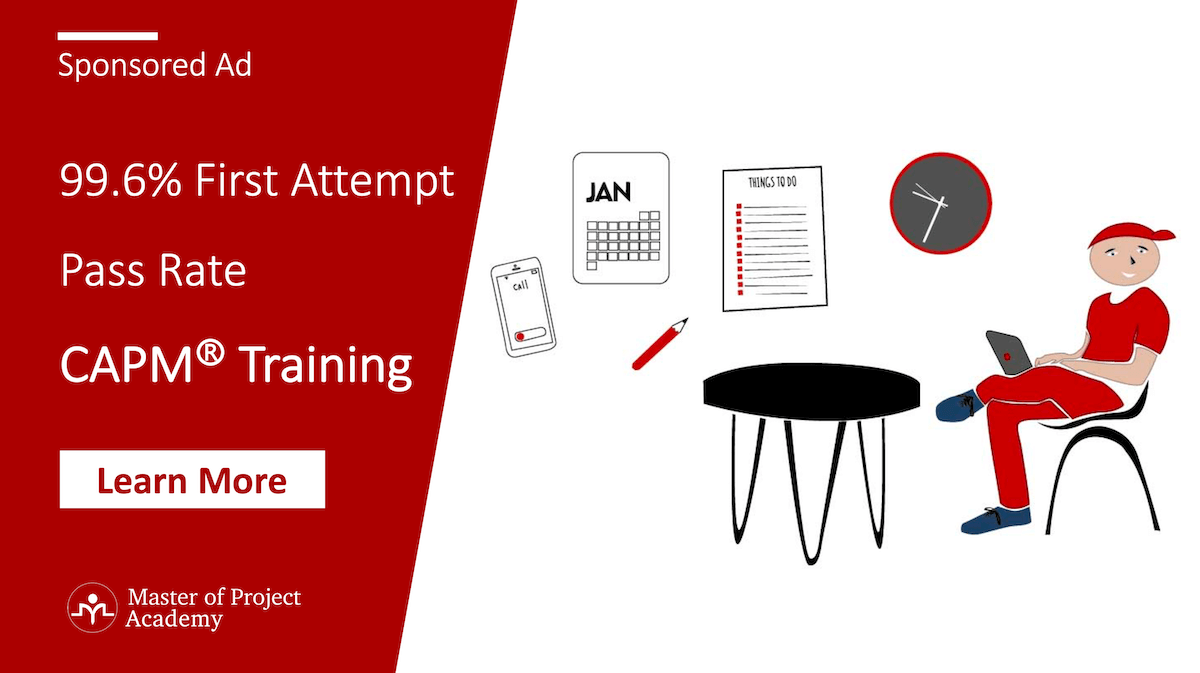 Achieving those two simple conditions automatically qualifies you to apply for the CAPM exam without the need for any project management experience. This makes CAPM certificate easier to achieve than PMI's more popular PMP which requires 4500 hours of project management experience.
The importance of CAPM
CAPM certification acts as a basic starting point for project managers as well as for those who aspire to work in project management. CAPM certification from the perspective of job, salary, and future planning is an important positive step for the project management profession. It is also considered as a milestone for qualifying for PMP certification, As by obtaining CAPM certification you are one step away for obtaining a PMP certificate. Also, CAPM provides employers with proof of knowledge of project management framework so CAPM holders can stand out among their non-certified peers.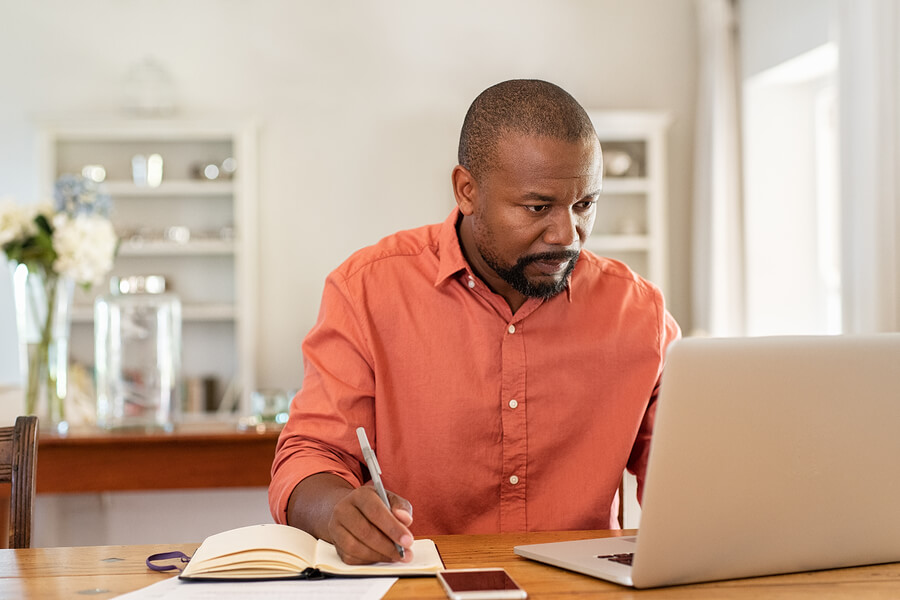 CAPM Certification Cost
Now that you have decided to pursue Certified Associated in Project Management certificate. The next step is to identify the costs that you will endure to obtain it. There are three main components of the CAPM certification cost. These costs are Training, Exam Fee, and Preparation Time. In this article, we will explore and explain all of them one by one in the following points.
CAPM Certification Cost #1 – CAPM Training
As we have already explained before to be eligible to sit for the CAPM exam, you must attend in 23 contact hours CAPM exam prep training. You can attend this training in any form of training you find suitable. Generally speaking, there are usually 4 main ways to attend the CAPM 23 hours project management training course. Each one of these training methods has its own CAPM certification cost that differs from the other. Still, all of these methods achieve the objective of satisfying the 23 hours of project management education requirement.
This includes attending e-learning self-paced CAPM training where you can attend from any place at any time. Thus, providing you with the flexibility of both time and place. This option is the most convenient for full-time employees.  At the same time, the CAPM certification cost of this option is usually affordable in comparison to the other options.
Another option for CAPM training is the 3 or 4 days in-person CAPM classroom training where a student has to visit a training center to attend the training. Usually, this option involves a fixed calendar for the training time and date and requires physical attendance. At the same time due to the tools and preparations required for such training, the CAPM certification cost becomes higher than other options.
Next is the virtual live classes, this option allows the trainee to attend remotely achieving the place convenience. At the same time, it's still time-bound with a fixed calendar that requires adherence to a schedule. Also, the CAPM certification cost of this option usually higher than self-paced e-learning. Giving the CAPM certification cost of each option and the flexibility of attendance. It is obvious that the most convenient and affordable option is attending e-learning self-paced CAPM training.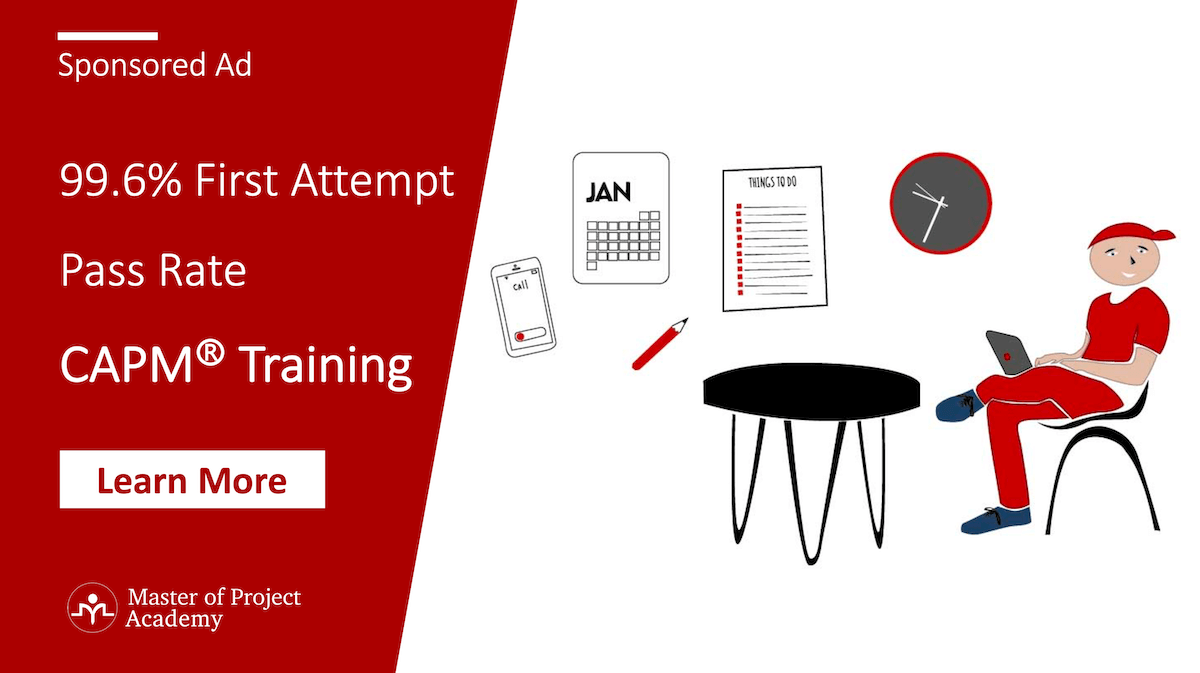 CAPM Cost #2 – Preparation Time
This one is not much of CAPM certification cost in terms of money but rather a CAPM certification cost of your time. You do not pay a monetary cost for preparation time however time is money and you invest your time to get CAPM. Usually, the average preparation time you need to spend preparing for the CAPM exam ranges from three to four months. So after you've completed your 23 hours of project management training, how do you prepare for the CAPM certification exam? We are fully aware that time is money, but before we talk about how to prepare for the CAPM exam we must know about the content of the exam questions and the topics that will be addressed.
CAPM exam content outline
To start your preparation you need to understand first the exam questions distribution across different PMBoK chapters.

According to PMI – Certified Associate in Project Management (CAPM) handbook, CAPM exam questions are distributed as follows:
Introduction to Project Management (6%)

Project Environment (6%)

The Role of the Project Manager (7%)

Integration Management (9%)

Scope Management (9%)

Schedule Management (9%)

Cost Management (8%)

Project Quality Management (7%)

Resource Management (8%)

Communication Management (10%)

Risk Management (8%)

Procurement Management (4%)

Stakeholder Management (9%)

Preparing to take the CAPM exam
Know that having a serious and good preparation for the CAPM is very important before taking the exam. Regardless of how much experience you possess we highly recommend that you have robust preparation. If you don't have good preparation you will end up losing all the CAPM certification costs you spent on it. Thus we are offering you some tips for your CAPM exam preparation, helping you to make your CAPM certification cost pay off and you pass the test at the first attempt:
Review the content of the above-mentioned CAPM exam questions

Study PMBoK at least once before taking the test:
Use PMBoK to familiarize yourself with all the tools, techniques, inputs, and outputs of all operations. Therefore it is important to know a lot of information before entering the exam.
Practice a number of simulation tests that help you increase confidence levels:
Plan to take at one sample exam from a provider. This will give you an indication of where you stand on your certification journey. Then, analyze the outcome of this exam to see which weaknesses you have to strengthen. After a week or two, plan to run another simulation exam to see what your training has reached. If you find that the results of these tests are not satisfactory, you must repeat these tests until you reach a satisfactory result by registering about 80-90% in the tests. Remember PMI doesn't disclose the way it evaluates the success of its exam takers, however, this increases your confidence during the performance of the real test. 
Ask questions to your fellow studying group:
Continually keep asking questions when you don't reach a full understanding of the material. You can take advantage of these benefits by forming a study group where you can support each other. Or ask your mentor or instructor.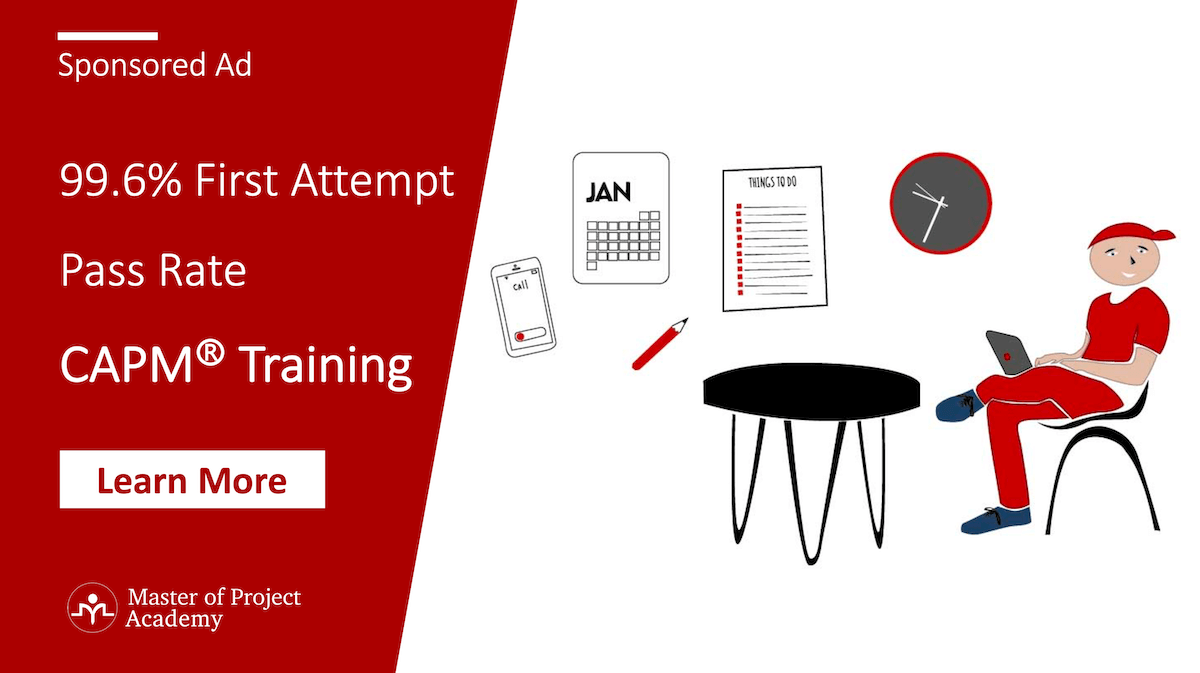 Optional preparation CAPM certification cost
We have stated that CAPM certification exam preparation is generally non-monetary. However, there are some parts of the CAPM certification cost that you may need to pay as optional. This mainly includes CAPM preparation online courses where you can review the most important tips and tricks of CAPM certification exam questions. Also, there is another part CAPM certification cost that you may need to pay f0r better preparation for the CAPM exam. This includes CAPM exam simulation tests but you should keep in mind that you can find some of them available for free.
#3 CAPM Exam Fee
Now that you have paid the first CAPM certification cost for the training. Then paid the non-monetary CAPM certification cost of the exam preparation. We have come to the third and the last component of the CAPM certification cost. The exam fee is the last CAPM certification cost component you need to cover. You pay the CAPM certification exam fee to PMI in order to allow you to take the CAPM exam. The CAPM test process begins with the exam application. After completing your application form, PMI reviews it and sends you your application approval. Then, you will need to pay the exam fee. CAPM certification exam fees vary between PMI members and non-PMI members. PMI members get a discounted exam fee. Fees for members are 225 USD and nonmembers 300 USD. However, members have to pay a $ 129 USD yearly for membership.
Many exam applicants would consider PMI membership as they get additional benefits apart from getting a $ 75 discount on test fees. These benefits include free or discounted study materials, access to PMI's library, webinars, and other exclusive content. What are the other steps for the CAPM certification exam fee? Let's go through them one by one in the following points.

PMI order completion details:
As soon as you start your CAPM application, it will remain active for 90 days and after that, it will be closed. Tip: To complete the request quickly, collect all the information and documents you need before beginning. Otherwise, you may have to redo it over and over and waste your time – that's an unnecessary additional CAPM certification cost.
 Application review
Once PMI receives your application form, they will verify that you meet the eligibility criteria including your education and PM education. The application review period usually takes 24 hours to be fully validated. Once the review is complete, PMI sends an email to you to proceed to the next step.
Audit process
Another potential CAPM certification cost in terms of time is the PMI application audit process. PMI follows a standardized audit process where it selects a random sample of each certification application for audit. If PMI selects your application for audit you have 90 days to send your requested audit material. Once you send the audit material, PMI verifies audit material within a period from 5 to 7 days. Once you pass the audit successfully, PMI notifies you through an email to proceed to payment.
CAPM certification cost fees payment
Once you get the notification of your order approval, you must make the payment in order to move to the final stage. The fastest and easiest way to pay is with their online system. Once the payment is received, the eligibility number that you will use to schedule the test appointment will be sent via email. Note that you will have one year in front of you, and you can take the test three times during that year.
However, you need to understand that if you fail in the exam in the first attempt, you will face an additional CAPM certification cost. This cost varies between PMI members and non-PMI members. Reexamination fees for the second and the third attempts are $150 each time for PMI members. Whereas for non-PMI members, reexamination fees are $200 each time. 
Also, it is important to remember that if you fail the third attempt you will have to wait until your application expires. Then you will need to start over with a new application after one year from your last examination date to reapply for the CAPM certification.
Thus it is important to consider investing more time and more CAPM certification cost for your preparation in order to pass from the first time. This proves to be less costly than taking the risk of taking the exam more than one time and failing.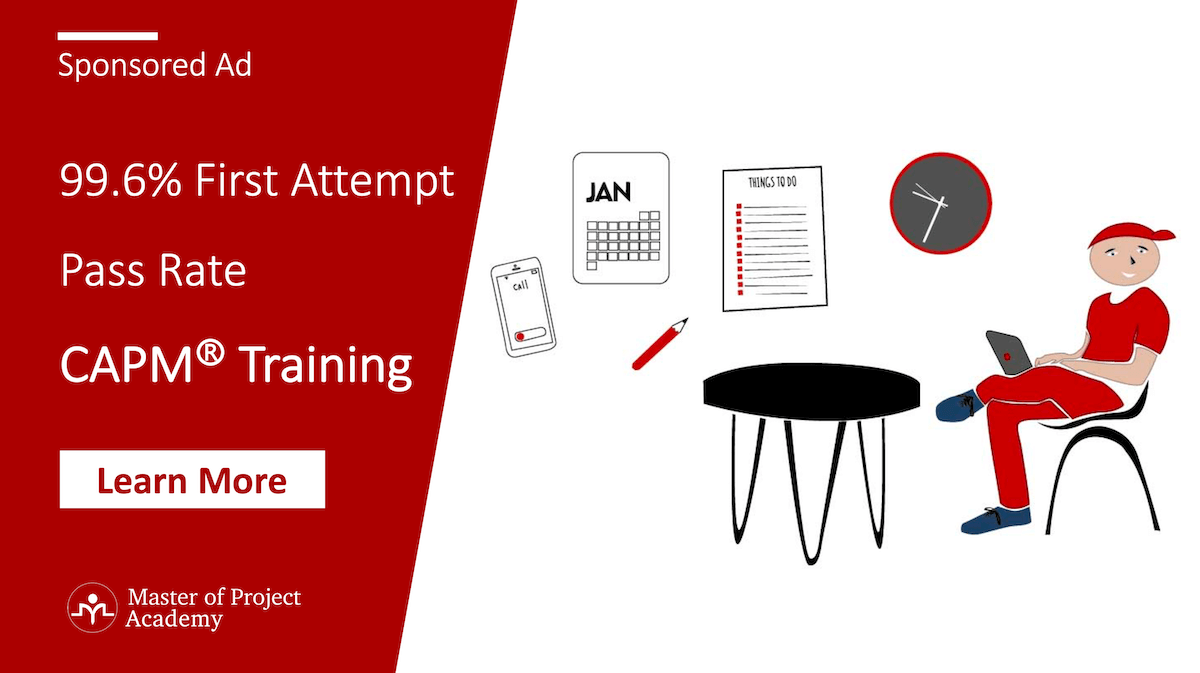 Schedule the exam date
Once you become eligible, PMI will email you about exam scheduling instructions with eligibility code, which you will need when scheduling the exam date. Or you can schedule to take a proctored online exam from your office or home. The choice is yours, choose which suits your needs the most.
We recommend that you take the online proctored exam if possible for you to help you relax while taking the exam. However, you need to verify that you have the right requirements for an online proctored exam if you decide to take that option. 
CAPM Certification Cost Summary
We have provided a brief intro about CAPM certification and went through its benefits briefly. Also, we have explored the main three aspects of CAPM certification cost. Thus we allowed you to understand the details of CAPM certification cost for each component; giving you the chance to understand the structure of mandatory CAPM certification cost aspects.
Then we explained to you the training options and their relative CAPM certification cost in comparison with each other. Naming self-paced online training as the favored option since it is usually associated with a lower CAPM certification cost and more flexibility.
At the same time, we have expanded on the other optional aspects of CAPM certification cost that you should also consider. This aspect of the CAPM certification cost as we explained is not mandatory but still important for having a robust preparation for the exam. Also, we have detailed the list of steps you will need to take in order to pay for the CAPM exam fee. Thus, we have provided you with a clear view of what you need to do and the timelines for each step of the CAPM exam fee payment process.