PMP Certification has gained considerable importance in the field of project management. So, most of you guys must be preparing for the PMP Exam. As a result, you must have heard the name of Christopher Scordo. But, maybe you are still not sure whether to buy Christopher Scordo's PM Training PMP Training Programs. In this scenario, you will look for online reviews to assess the reliable and cost-effective PMP certification training provider and its products. You are lucky, because here in this article, I am going to review the PM Training PMP Certification, a training provider for PMP education and, I will provide you the details along with pros and cons. Hence, it will help you to decide whether choosing PM Training is the right choice or not.
About Christopher Scordo PMP, ITIL
PM Training was founded in the year 2004 by Christopher Scordo PMP, ITIL. So, Christopher Scordo is the founder and managing director of PM Training. He is also the author of many best selling exam preparation books. Besides, he is involved in innovative technology used to deliver PM Training PMP training online courses, live classes, and publications.
Furthermore, Christopher Scordo is a member of the Project Management Institute (PMI). So he has developed the content and tools which tools are used to prepare thousands of professionals in the form of preparatory sample questions and mock test for the PMP exam.
On the personal front, he is also a fond lover of nature and traveling. Additionally, he goes for trail running and enjoys time with family.

What is PM Training?
PM Training is a PMI registered education provider (REP) for PMI Products such as PMP, PgMP, CAPM, PMI-ACP, and RMP. In other words, it means that PM Training's PMP Training courses and products are approved by PMI (Project Management Institute) and they adhere to all guidelines laid by PMI. Besides, PM Training is also affiliated with Axelos for courses like ITIL hence ITIL is a registered trademark of Axelos Limited.
Since 2004, this training provider is into professional certification test products on certifications such as PMP, CAPM, ACP, Scrum Master, and ITIL.
PM Training's Philosophy
This provider offers the students and enterprises high quality of training tools which are also effective and accessible.
PM Training PMP Training institute offers training in 2 modes i.e. instructor-led live classes and self-learning and both are in online mode. After attending either of modes, you will attain 35 contact hours. This is prerequisite to appear for the exam.
In addition, PM Training PMP training institute also offers private classes to organizations worldwide in both live onsite and live online training formats.
Above all, PM Training PMP platform and services are used by more than 25,000+ students and 200 organizations. Moreover, PM Training PMP Expert instructors make use of real-world experience to students using accredited, proven curriculums.
In short, the salient features of PM Training PMP corporate trainings are:
A focused curriculum based on PMI Global standards
Outstanding support which includes personalized student assistance
Reasonable pricing which includes study material, instructor travel expenses, etc
Flexible class schedules
Tools and material of classroom courses can be accessed from any device.
Class tools include

A personalized student portal that tracks individual performance
Online assignments with informative student grading reports
Printable class materials that can be viewed on any device
Instructor monitoring of student progress
Besides, PM Training launched the first book for PMP named PMP Exam Prep Questions and Answers which became the foundation of PM Training.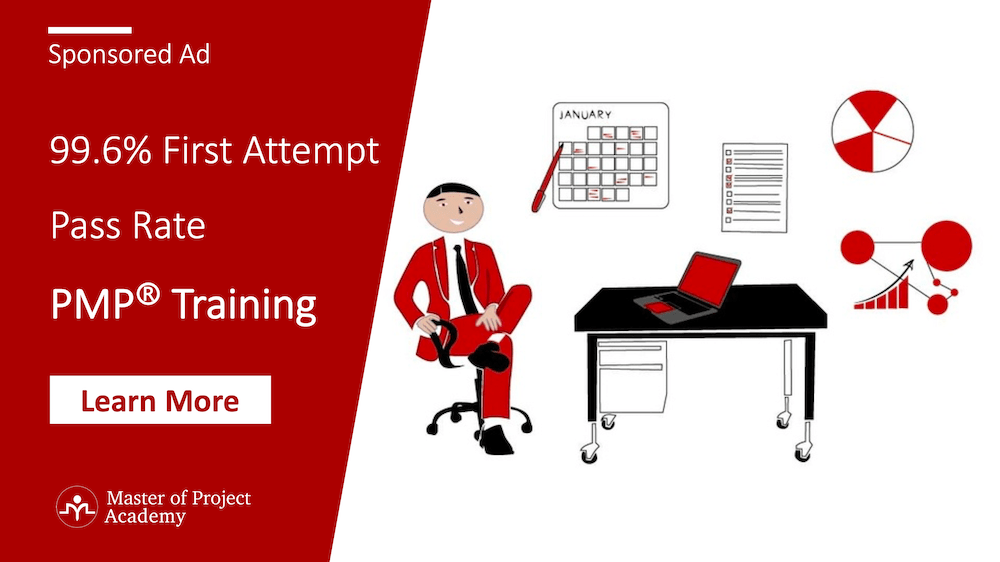 PMP Exam Prep Questions and Answers
PM Training launched the first book titled as PMP Exam Prep Questions and Answers. Christopher Scordo wrote the book and it became the most popular book and termed as Gold Standard. Nevertheless, I also need to mention that it is still the most selling book online. This book has approx 1000 PMP exam sample questions and answers.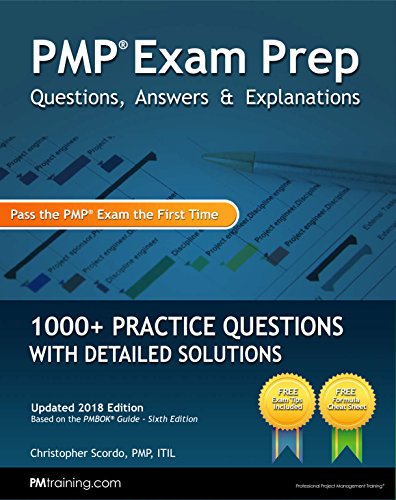 For PMI members, this book was free to access as digital copy till 2016.
Current Products
For now, PM Training PMP offers 2 products for preparation for the PMP exam.
Book
Simulator
Of late, Simulator is very much popular among the aspirants just like the book. Price is quite competitive and quality is very high. It contains all the features similar to an online test.
Before diving into the details of PM Training PMP offerings, let's learn some more facts about PMP Certification.
What is the PMP Certification?
This PMP Certification is ideal for professionals looking forward to advance their Project Management Career by gaining PMP certification at first attempt. Also, it is useful for project management roles which include Project Managers, Assistant Managers, Team Leads/Managers, Project Executives, Team Leads, Software developer and aspiring Project Managers.
PMP certification is the most sought after and internationally recognized certification for project managers. Because it is globally recognized and demanded, the PMP shows that you have the experience, training, and competency to lead and direct the project. This recognition is seen through expanded marketability to employers and a higher salary. Furthermore, it is consistently ranking in the top 5 industry certifications across career surveys.
PMP certification has the purpose of familiarizing professionals with the concepts and techniques of effective project management. But it does not only addresses the requirements of project managers in project integration, quality, cost, human resources, risk and time. Most importantly, it builds up skills in communication management. Hence, attaining the PMP certification is the right decision as it shows your commitment to the project management profession and demonstrates credibility. In other words, achieving PMP certification demonstrates one's own understanding of PMI Project management standards.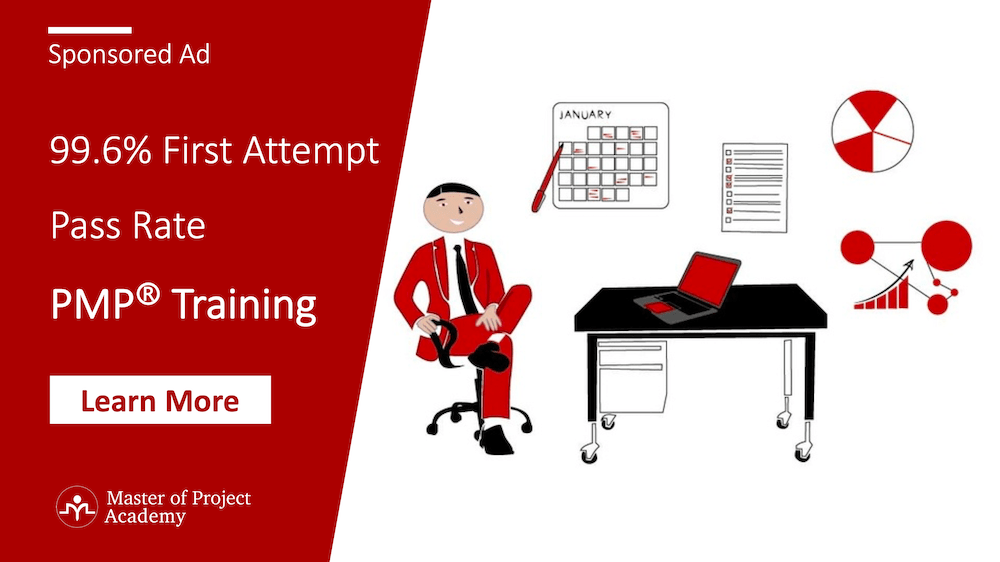 Cost of PMP Exam is 405 USD for PMI Members and USD 555 for non-members. To become a PMI member, one has to take PMI membership and the cost of PMI membership is USD 139
Requirements of PMP Certification
First and foremost requirement is to attend 35 contact hours of formal Project Management education from a recognized training institute and earn 35 contact hours
Secondly, either you should have a four-year degree course and minimum 3+ years of project experience with 4500 hours of project-based experience for individuals. Or you should have diploma degree along with minimum 5+ years of experience with 7500 hours of project-based experience in leading and managing projects
Lastly, you need to agree to the PMI Code of Ethics and Professional conduct 
Current PMP Exam format
| | | |
| --- | --- | --- |
| S.No | Process Group | Current Exam |
| 1 | Initiating the Project | 13 % |
| 2 | Planning the Project | 24% |
| 3 | Executing the Project | 31 % |
| 4 | Monitoring and Controlling the Project | 25 % |
| 5 | Closing the project | 7 % |
| 6 | Professional ethics and social responsibility | Spread across all process groups |
| | Total | 100 % |
PMP Exam is designed to objectively assess and measure project management knowledge and, PMBOK Guide is the main reference book which is an internationally recognized standard for project management fundamentals. It is applicable to a wide range of industries.
Exam Pattern
There are 200 total multiple-choice questions
25 pretest questions are randomly placed but you cannot identify them. Nevertheless, they do not count towards pass/fail determination.
Duration of the exam is 4 hours.
The score is calculated for correct answers and the passing score is determined by sound psychometric analysis. However, PMI doesn't identify a precise score needed to pass the exam.
Exam content includes 10 PMBOK Knowledge areas which include 49 processes applied to 5 basic process groups.
The exam can be attempted in both computer-based testing (CBT) and proctored paper-based exams.
Now let's talk about PM Training PMP Modes
PM Training PMP Classes are conducted in 2 modes:
Project Management Professional (PMP) Boot Camp
PM Training conducts this on-demand course available 24/7.
This is designed to prepare students for the PMP Exam.
You can access course lessons from any computer with a web browser
Deliverables are studio quality course lessons, 35 PMI contact hours, PMP Quizzes, study material, PMBOK Guide exercises.
You get 35 PDUs or contact hours required to appear for the exam
Registration cost is 348 USD
You are given 90 days access to course material
Project Management Professional (PMP) Live Classes Online
Expert instructors teach this class by bringing real-world examples and relevant experience to students.
       Features are:
You can attend the class from any computer with an internet connection
PM Training conducts classes on weekends and evening
PM Training PMP training institute give assurance on Exam Pass guarantee
Deliverables include class material, 35 Contact hours, Online exam portal
Once you enroll in the class, you get instant mail confirmation and instructor follow-up starts
Aspirants get extensive study tool with each class which includes offline exam preparation tools, a comprehensive class manual, and access to realistic exam simulation tools
Students will gain a solid foundation of project management
You get free membership to PM Training's online exam practice system
And you will get access to over 1000 PMP Practice exam questions, answers, and detailed explanation.
Besides, you get detailed explanation in practice exam questions including detailed score reports which saves your time by pinpointing PMBOK Guide knowledge areas where you need to focus more on.
One on One session with the instructor to answer questions and clarify concepts
Another feature is email access to PMP instructor in case

 you have additional questions or feedback on PMP Related topics
Once you enroll in live online class then you will get access to class material electronically. Besides, you will get access to PM Training PMP Exam preparation online portal for 90 days from the day of class enrollment. Furthermore, all live class students are entitled to a 90-day extension to the PM Training exam prep online portal at no extra charge. After the first extension, students can pay for additional 90-day extensions to the system.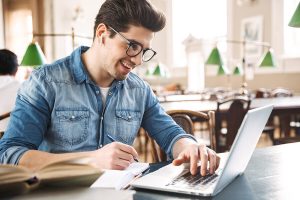 Class is conducted as per schedule below:
On Wednesday and Friday mornings for 6 weeks with class time as 5.30am to 7.30am (Asia/Kolkata) priced at 998 USD
And on Monday and Wednesday Evenings for 6 weeks with class time as 6.30pm to 8.30 pm(Asia/Kolkata) priced at 998 USD
On Wednesday/Friday Boot camp for 2 weeks with class time as 7.30 pm to 2.30 am priced at USD 1148
5 Day Boot camp class from Monday to Friday (6.30 pm to 2.30 am) priced at USD 1148
Class Guarantee
They give assurance that you will pass the PMP exam after attending a PM Training PMP Live Online class
But you should take the exam within 30 days after attending PM Training PMP Live online class
Also, you must attend all the classes and complete assignments including online PMP Practice exams
If you do not pass the exam the first time after attending the class then you can again attend the class free of cost. Besides, your access to PM Training online exam prep will be extended free of charge
If you fail the exam more than one time (which is a remote possibility) then you can attend class free of charge. Moreover, you will be provided instruction until you pass. Furthermore, your access to PM Training online exam prep will be extended free of charge
You need to just submit PMP Examination results to confirm re-enrollment.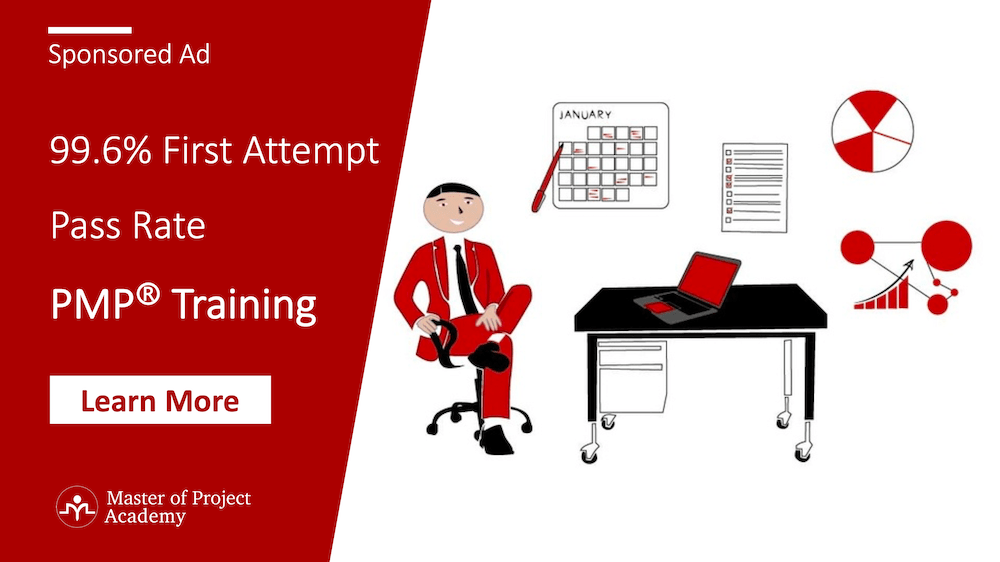 Advantages of PM Training PMP Programs
1. Best subject matter experts in the industry
They have employed subject matter experts from different areas such as e-learning experts, university professors, and corporate trainers.
2. Highly effective courseware
Course developed at PM Training PMP training provider goes through a quality assurance process. So it gets reviewed multiple times for accuracy and continuous checks are being done regularly.
3. Better learning through technology
They make use of simple, technical innovations in the course material.
Exam products can be accessed via websites, mobile apps, etc.
You can download all material without downloading or installing programs.
They use the latest technology for e-learning courses.
Candidates can keep track of progress and measure their performance via mobile apps and dashboard.
4. Great prices
They offer the most competitive price for the products.
Also, they urge candidates to compare the price and quality of PM Training PMP products with other products in the market.
5. Incredible customer service
Candidate can contact the company through chat, email or phone.
They provide prompt support and response to the queries.
6. Usage of products developed in-house
It is in practice of every team member to use the courseware they develop and sell to become certified.
7. Professional, measurable and realistic
PM Training PMP products have a unique feature of measuring the performance which can be used to check exam readiness.
Don't aim for any shortcuts to earn certification.
They never make false claims about courseware products.
8. Exam Oriented tips
PM Training PMP offers various study aids for preparation of exam. These aids are used for passing the exam as well as understanding the concepts of project management.
9. Guarantee
The first-time pass rate is 97%.
And they provide a guarantee to pass the PMP exam and become certified.
Furthermore, if you do not pass the PMP Exam the first time, then you will be provided free course enrollment without any limit. Moreover, you will be provided with free instructor assistance.
10. Best Quality Checks
All online courses adhere to the exhaustive list of quality and pass rate guidelines.
11. Best Classes at the Lowest Rate
Usage of extensive technology infrastructure allows them to offer classes at the lowest price in the industry.
12. PMI Application Support
Instruction and Guidance to fill application step by step.
Moreover, if any student application is selected by PMI for audit then additional assistance is given for audit purpose.
13. Refund Policy
Students will receive a full refund up to 7 days prior to original class start.
Once the class has started, for a refund within 7 days of original class start, there will be a $150 cancellation fee for multi-week classes and a $ 250 cancellation fee for Boot camp classes.
14. Flexible Transfer Policy
Before the start of registered class, if students wish to transfer to another live PMP instructor-led class then they need to notify via email or phone before the start of the course.
The transfer policy is valid for up to 3 transfers to any PM Training Live class.
Additional class transfers are also available but with a $150 transfer fee.
The Disadvantages of PM Training PMP Programs
Despite the above strengths, there are few disadvantages of PM Training PMP Programs:
1. High Cost of Online Courses
The price of the PMP Exam simulator is very competitive. In fact, the cost is kept lower than other simulators in the market but the price of online courses are high even though they offer good value for your money.
2. No online forums
They have no online forums for aspirants to support or raising the queries. Thus you can not connect with your peers or PMP aspirants like yourself on PM Training's platform.
3. No Bundle Packs Offer
They do not provide any offer to purchase multiple products at a low price.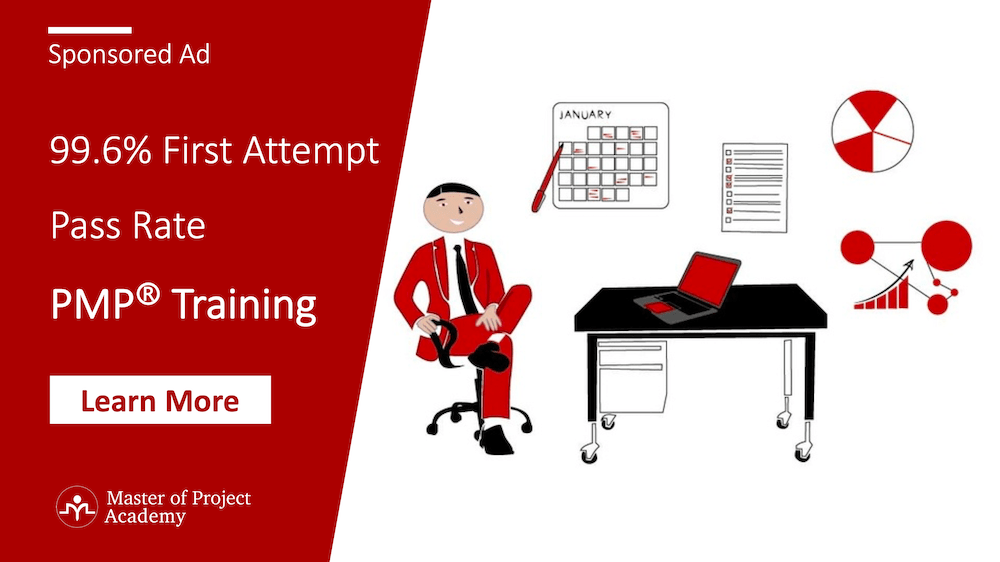 The Structure of PM Training PMP Program
The curriculum is based on the latest PMBOK edition i.e. 6th Edition
It consists of 14 sections.
Students will take away a thorough understanding of project management through the perspective of PMI and the latest PMBOK Guide and will be prepared to take the PMP exam.
Chapter 1: PMP Application & Exam
Student Guide Overview
Course expectations
PMI's assumptions
The Certification Process
PMP Candidate Requirements
The PMP Exam
Domain Tasks
The Required Score
What makes the PMP Exam so Difficult?
Test Taking Strategies
Chapter 2: Type of Exam Questions
Questions with 2 Right Answers
Situational Questions
Math or Modeling Questions
Long-Winded questions with extraneous information
Understanding vs Memorization
Questions with invented Terms
Answers with more than one Component
PMIsms
Why People fail the exam
Chapter 3: The Basics of Project Management-Part1
What is the Perfect Structure?
Organic or Simple Organizations
Functional Organizations
Projectized Organizations
Matrix Organizations
A Weak Matrix Organization
A Balanced Matrix Organization
A Strong Matrix Organization
Advantages of a Matrix Organization
Potential issues with a Matrix Organization
Virtual/Hybrid/PMOs
Chapter 3: The Basics of Project Management -Part2
Project Management Defined
Projects vs Operations
Projects, Programs &Portfolios
The PMO
Other Terms
The Key Drivers
Deming's PDCA Cycle & the PMI Process Model
Development of Methodologies/Life Cycles
Agile Development and the PMBOK Guide
The Ten Knowledge areas
Chapter 4: Project Integration Management
Develop Project Charter
Develop Project Management Plan
Direct and Manage Project Work
Manage Project Knowledge
Monitor & Control Project Work
Perform Integrated change control
Close Project or Phase
Chapter 5: Project Scope Management
Plan Scope Management
Collect Requirements
Define Scope
Create WBS
Validate Scope
Control Scope
Chapter 6: Project Schedule Management
Plan Schedule Management
Define Activities
Sequence Activities
Precedence Diagramming
Conditional Diagramming
Dependencies, Leads & Lags
Estimate Activity Durations
PERT Estimating or Three-Point Estimating
Develop Schedule
Critical Path Methodology
Control Schedule
Chapter 7: Project Cost Management
Plan Cost Management
Estimate Costs
Determine Budget
Depreciation
Straight Line Depreciation
Production Method of Depreciation
Accelerated Depreciation
Double Declining Balances
Sum of the Year Digits
Control Costs
Earned Value Management (EVM)
Earned Value Forecasting
Chapter 8: Project Quality Management
Plan Quality Management
Manage Quality
Control Quality
Chapter 9: Project Resources Management
Plan Resources Management
Estimate Activity Resources
Acquire Team
Develop Team
Teams Assessments
Manage Team
Emotional Intelligence
Leadership
Control Resources
Chapter 10: Project Communication Management
Plan Communications Management
Manage Communications
Control Communications
Chapter 11: Project Risk Management
Plan Risk Management
Identify Risks
Perform Qualitative Risk Analysis
Perform Quantitative Risk Analysis
Expected Monetary Value
Plan Risk Responses
Implement Risk Responses
Monitor Risks
Chapter 12: Project Procurement Management
Plan Procurement Management
Conduct Procurements
Control Procurements
Chapter 13: Stakeholder Management
Identify Stakeholders
The Salience Model
Plan Stakeholder Management
Manage Stakeholder Engagement
Monitor Stakeholder Engagement
Chapter 14: Professional Responsibility
Your Duty to the profession
Scope and Estimates
Authority
Above All Else
Testimonials from PM Training PMP students 
"I found PM Training's online material very helpful, it enabled me to track my progress as well as areas in which I have to focus more. Furthermore, the sample questions were very close to the actual exam questions and made real sense. I passed my pmp. Thank you"
"You are the best teacher in the world. We accomplished a lot. I owe you "
"Thank you for your help yesterday!!! I ran through the simulation exam. It showed me where I need to brush up. Finally, I took the test today and passed!!! Couldn't have done it without your help. Thanks so much!!!
"This class is a must. The course stands out from others for several reasons. First, I am a visual learner. As soon as I saw some of the visual tools offered I knew this was the course for me to take. I now have the confidence to utilize skills acquired in this course in my daily Project Management tasks. Your patience in covering material multiple times and commitment to my success gave me the confidence I needed to pass the test and become a PMP!
"Susan Garner in Oklahoma City passed the PMP Exam on the first try!!! Your content was right on, especially the earned value calculations. Thanks for your help and best wishes for continued success"
"I took the PMP exam last Saturday at the Bedford center and I passed the test!!! I am so relieved that it's over. The exam was really hard for me. Thank you for the class!! I'll be recommending this to all my co-workers who are planning to get their PMP Certification"
Project Management Professional Practice Exams
On PM Training website, they have prepared a demo for sample questions which you can attempt before purchasing their practice mock exams.
PMP Exam Demonstration is prepared like real exam by using a set of PM Training PMP sample questions with the following features:
PMP Exam Demonstration:
You can mark the questions for review and highlight the text
Save the Tests in progress and can resume at a later time
Review detailed reports about your knowledge and performance
Training mode explains each question after you respond.
The time given is 10 mins
Here 10 questions can be attempted with passing score as 80%.
There are 2 modes i.e. Training Mode in which you get answers instantly and other is actual exam mode which is like actual PMP Exam format.
Sample Questions
The sample questions are published for PM Training PMP courses are created and maintained exclusively by certified PMP resources or trainers who are subject matter experts (SME) in this field. Moreover, all questions, answers, and explanations are reviewed by PM Training PMP team members for quality and accuracy before they are published.
Furthermore, they have attempted to create sample questions slightly more difficult than you might see on the actual Project Management Professional (PMP) Exam. This is done to make aspirants prepare better for the exam.
Question set includes definitional along with real-world situations from the perspective of Project Management Institute (PMI). However, the reason for inclusion is to emulate the questions one might see on the real exam.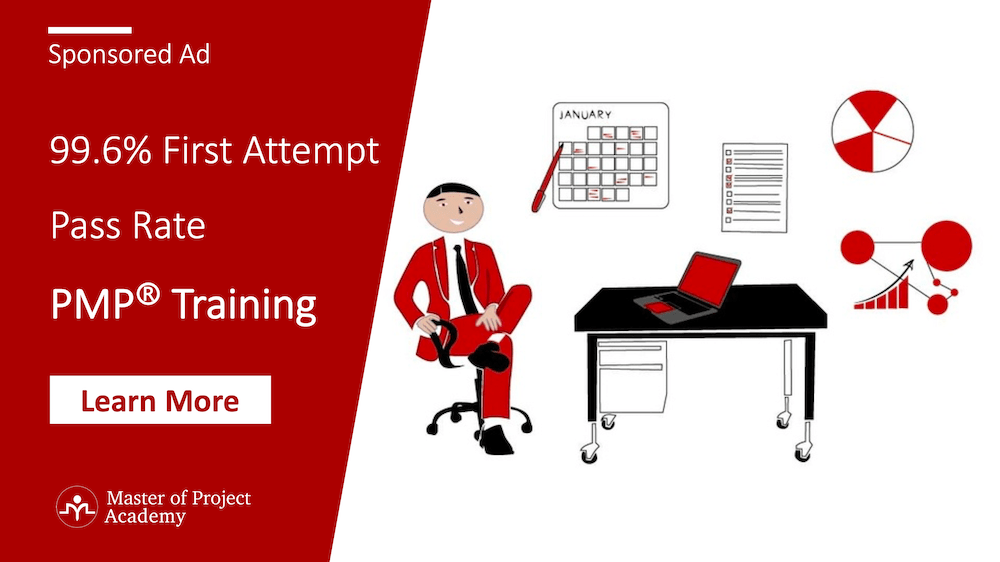 You are provided with a live timer for each practice test in order to provide a realistic testing experience as possible. Besides, a timer will be displayed through the duration of every practice test to indicate how much time remains.
Like the real-life testing environment, you will be able to mark questions which you are unsure of and review the marked items prior to submitting each test for scoring. Also, prior to submitting any practice test for scoring, you will be able to return to any question regardless if it has been marked for review. For instance, if a question has been marked, this will be indicated as well. Above all, the live timer will continue until you have submitted your test for calculation.
Here is a sample question for your reference:
How to Earn PDUS (Professional Development Units)
PM Training offers different programs to earn Professional Development Units:
On-Demand PDU Courses are designed to reinforce key concepts of project management and instill new best practices along with earning 60 PDU credits.
You can access course lessons without limitation from any computer with a web browser
Course Material includes quality course lessons up to 60 PDU Credits, all study material, exercises, PM Tools and much more.
Unlimited access to these course for 180 days.
Registration cost ranges from $58 -$298
Here I am listing course name along with PDUs earned and the cost of the course:
S.No
Name of Course
PDU's Earned
Cost of the course
1
Project Quality Management
7 PDUS
$58
2
PMO Basics
14 PDUs
$88

 

3
Project Management Foundation
25 PDUs
$148
4
Scrum Immersion for the Agile PM
14 PDUs
$88

 

5
Includes all PDU Courses
60 PDUs
$298
Project Management Foundation:
This course teaches project managers to
Learn to manage a real-world project
Learn the tools and modeling of PM Profession
Complete scenario-based exercises
Project Quality Management:
This course teaches project managers to
Learn techniques for delivering project quality
And Learn key measures for both quality and grade
Learn the most common quality traps
Scrum Emersion for the Agile PM:
This course teaches project managers to
Learn the agile PM Practices of Scrum
Learn to identify real-world business needs
Implement scrum on your projects
Project Management Organization (PMO) Basics: 
This course teaches project managers to
Develop critical PMO management skills
Learn the basic tests for PMO fit
Define the basic processes to establish and run a PMO
PDU Course Bundle
This course is officially recognized by Project Management Institute (PMI) so it is preapproved for up to 60 PDU Credits
You get over 60 hours of Interactive Lessons and Material
Interactive training lessons filmed in studio quality designed for on-demand learning and busy schedules
Integrated course material includes a desk manual and has 150 pages of practical project management tools, techniques, and references.
You can revisit the training lessons as many times as you like
One can download the formal PDU completion certificates from the student dashboard.
There are tools and templates from initiating a project through closing to help the project manager. It includes clear, thorough examples and templates that guide you through critical path activities.
PM Training lead the way via examples to create work breakdown structure and project schedules.
ACCOMPLISHMENT
PM Training claimed the best PMP Live Online Course Award in 2018.
Industry's leading preparation course review site i.e Crush the PM Exam, thoroughly used and reviewed all the PMP exam courses on the market. In 2018, they used over ten PM Exam review courses and finally ranked #1 course of 2018 as the PM Training PMP Live online course by highlighting the following features of PM Training PMP courses:
PM Training PMP live online course offers a variety of ways you can study which includes live or on-demand lectures or 5-day boot camp.
This course provides practice questions/exams, podcasts, flashcards
Moreover, PM Training's built-in analytic software helps to target your weaknesses and boost your score.
Further, PM Training PMP course gives access to candidates until they pass the exam
Besides, PM Training entire team of dedicated instructors work with the candidate on a regular basis to get the passing score.
As a matter of fact, 97% of students who took the live class from PM Training passed PMP exam in the first attempt
Therefore, if you are looking for a great PMP exam preparation course, then PM Training PMP course is number 1 in the market on the basis of 2018 courses survey and review.
PM Training Alternatives for PMP Training
After considering all pros and cons of PM training PMP training programs, you might think that it is not a good fit for you. We have explored the other PMP training program which can be a PMTraining alternative for you.
---
You can read our Top 10 PMP Training post to see all PMP training options and ratings.
---
#1 PM Training Alternative for PMP Training
Founded in 2012, Master of Project Academy helped more than 100,000 professionals in more than 180 countries. The biggest advantage of Master of Project Academy is providing as many flexible plans as possible for the PMP certification candidates. Self-paced PMP training, in-person PMP Training, instructor-led PMP live sessions. Starting from $67/month, you can find comprehensive PMP training materials to get ready for the PMP exam. All you have to do is opting for the best option you would like to enroll.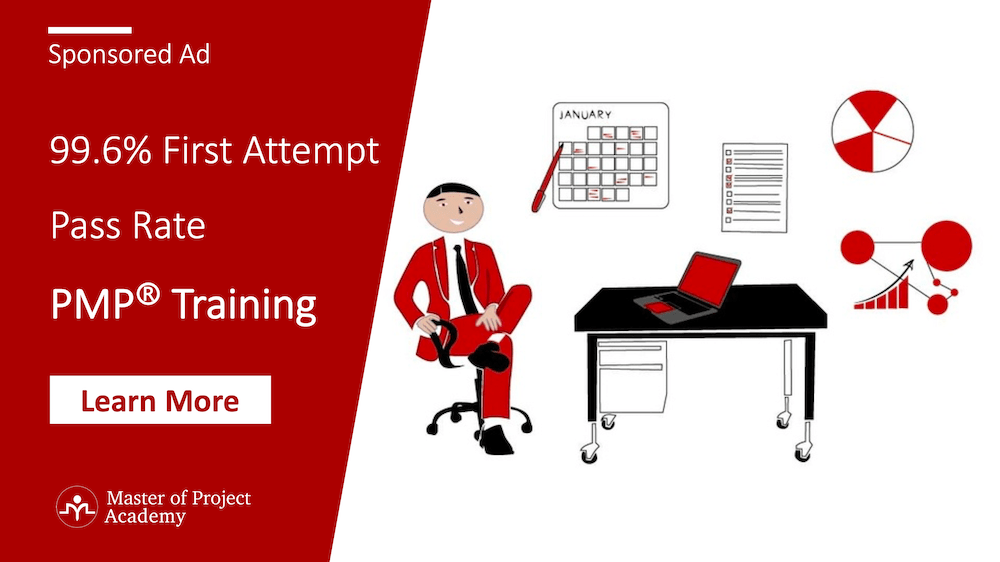 You can see our complete review and details about Master of Project Academy PMP programs.
#2 PM Training Alternative for PMP Training
If you are a fan of in-person PMP training programs, Project Management Academy PMP programs might be a good option for you. They have self-paced PMP programs as well however their reputation comes from in-person PMP classes. Four-day PMP classroom training starts around $2,500. Considering you can enroll in a comprehensive self-paced PMP training for $67/month, this is quite excessive. However, you can evaluate this option as well.
#3 PM Training Alternative for PMP Training
Another PM Training alternative can be Project Management Prepcast PMP programs. Cornelius Fichtner, who is an experienced project management expert, is the founder of Project Management Prepcast platform. They have self-paced PMP options however they do not offer in-person or instructor-led PMP classes which is a big negative for this PM Training alternative.
#4 PM Training Alternative for PMP Training
You might have heard of Udemy, which is a learning platform where several instructors place their content and students can purchase and enroll in their curriculum. You can consider Udemy PMP programs as a PM Training alternative. However, keep in mind that the instructors you see on Udemy may not be there after your purchase next day. Moreover, their content may not be 35 contact hours.  This is a very big problem and con for Udemy PMP programs. Even though many programs advertise that they suffice 35 contact hours requirement of PMP exam, their content is far below of 35 contact hours if you a little bit look on the training page. You can see our comprehensive review about Udemy PMP programs.
#5 PM Training Alternative for PMP Training
If you have lots of money that you do not consider how much you will pay for the PMP training, you can consider Velociteach PMP option. While there are no significant difference of their virtual or in-person PMP training programs, they ask for around $2,500 to attend in their program. This option is well-known by the founder of the organization who is Andy Crowe. He has a PMP book as well and may be that is why Andy Crowe PMP platform is significantly more expensive than the other options in the market.
#6 PM Training Alternative for PMP Training
Brainsensei PMP training is an alternative PMP training option. While their self-paced program is around $800 for 6 months access, they offer each module of the PMP training as a seperate program as well. You can read our complete review for BrainSensei PMP training.
#7 PM Training Alternative for PMP Training
Another Master of Project Academy PMP program alternative can be Simplilearn PMP programs. Simplilearn offers self-paced and instructor-led PMP training programs. However, they have a very unfair pricing strategy. If you are visiting their page from india, you can enroll in a training costs as low as $100 (they show pricing in INR, which is local currency for India) while visitors from Europe or United States can see more than $600 for the same self-paced content material. You can read all pros and cons of Simplilearn PMP Programs.
PM Training PMP Review Conclusion
In this post, we have reviewed both the pros and cons of PM Training PMP Program. Undoubtedly, PM Training is one of the best training providers of PMP Programs.
Also, this training institute has been given as #1 PMP Live Online Course Award in 2018 by TheCrush, Leading Preparation course review site.
PMP Exam Prep Questions and Answers has been the most popular and selling book online since the launch. Besides these days, PM Training PMP Simulator is also gaining importance among the aspirants. Additionally, the PM Training PMP professional practice exam is very similar to the actual PMP exam with features of a live timer, questions can be marked for review and can return to those marked questions later.
Hence, in consideration of factors such as quality, content, features, reliability, success rate, we can say that PM Training PMP Courses is the one good choices to go for. But I also strongly recommend that you take a look at other providers' PMP courses as there are many good options other than PM Traning PMP course.