Project Management Professional (PMP) certification is the world-wide famous certification. PMP Aspirants are always keen to understand and grab the opportunities that can help fulfill their objectives. There are several ways to prepare yourself for the PMP certification. Getting PMP certification online is the most affordable and convenient way. In this article, we will describe the five steps of how to get PMP certification online.
PMP is a certification provided by the Project Management Institute (PMI). PMP is a globally known professional certification. And globally realized as an endorsement of project management knowledge and experience of the accreditation holder. With the repute PMP carries, it is the best option for the project management aspirants to obtain PMP credentials. A PMP certification acknowledges your passion for achieving your goals. Your PMP credentials display your abilities, efforts, knowledge, experience, and consistency.
1- ) Apply PMP Certification Online
If you are interested in PMP certification online, then definitely you need to know how to apply for the PMP certification. And in order to apply, you need to understand the PMP certification requirements. These requirements are defined by PMI. These requirements are quite diligently defined by PMI. As these covers the various aspects of the candidate for assessing the qualification of the candidate. These include education, experience, and training. Being extensive enough, these criteria are used to assess the knowledge, skills, experience, and approach required to manage the projects.
The PMP certification requirements and their eligibility criteria are mentioned below:
Education
Project Management

Experience

Project Management

Education

Non Graduates
5 years/7500 hours
35 hours
Graduates
3 years/4500 hours
35 hours
Once you meet these PMP certification requirements, you need to fill in your PMP online application form along with the relevant information. The successful evaluation of the PMP application form makes the applicant eligible to sit in the PMP certification online examination.
Interesting point is that the application can be submitted online. So your life becomes easier to fill in the form and submit the application online. And you do not have to take print outs and send hard copies through postal mail.  In this section, we will discuss these PMP certification requirements.
PMP Certification Requirements: Education
Education plays a significant role in the PMP requirement. As experience requirement is based on the level of degree you have obtained. You must at least have a high school diploma or associate's degree or global equivalent to appear in the PMP online Exam. If you have a graduation degree it is a plus as it will reduce the work experience requirement.
You need to declare your education at the time of the PMP online application. Claiming your education is a breeze as you only have to mention your degree level and credentials, as you already have obtained your degree/certificate from your school or college after completion of your education program.
There is an important point you should keep in mind while filling your PMP application. That there is a likelihood that your PMP application is selected for the audit. So you should also keep your records to provide evidence in order to respond and qualify in the application audit. In case your PMP application is selected for the audit, all you have to do is to include a copy of your degree/certificate in the response package. This will suffice for your education evidence and fulfill your audit requirement.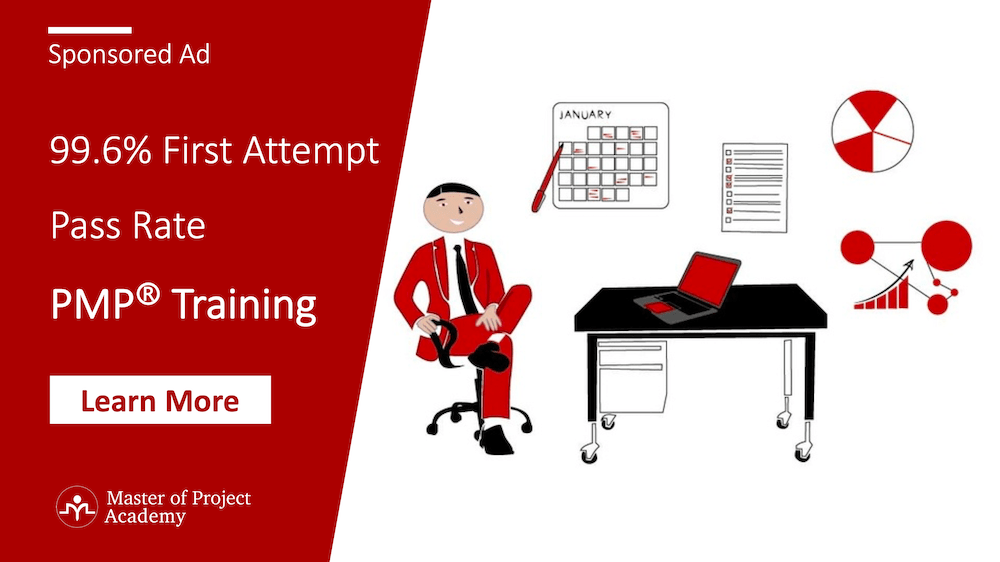 PMP Certification Requirements: Experience
As we shared earlier, the experience is another requirement to apply for the PMP certification. And this requirement is subject to your Education level. The PMP requirement regarding the experience is as below:
In case you have a bachelor's degree, the required experience is 3 years (36 months). In other words, you can say that work experience of 4,500 hours is required to fulfill the criteria of experience by the candidates. So you must have experience of at least 4,500 hours if you are planning to sit in the PMP exam provided you have a bachelor's degree.
In case you have a high school diploma or associate's degree or global equivalent the required experience is 5 years (60 months). In other words, you can say that work experience of 7,000 hours is required to fulfill the criteria of experience by the candidates. So you must have experience of at least 7,000 hours if you are planning to sit in the PMP exam provided you have an associate's degree or equivalent.
If you have the experience requirement of 4,500 hours within 3 years, you can interpret this as 1,500 hours per year or on average 125 hours per month requirement for the required time period. This high-level breakup gives you an idea of what you should look for while filling in your experience information in your  PMP application. Furthermore, it is also important to note that you do not really need to be a project manager during this time period. You may be working on these projects in various capacities and roles. If you are working on the project in any capacity, you should be able to claim these hours depending on the different phases of the project you have worked on.
Claiming your experience in PMP application
In order to fill in the PMI Application form, you need to do some homework to avoid any anomalies within your experience claim. First of all, you need to list down the projects you have been working on during the time period that you are going to claim the experience. Then for each project, you should mention the start date and the end date. Finally, you should mention your effort in terms of hours within each phase of each project.
It is important to note that within these years, you may have worked on some of the phases of a certain project. For instance, you have joined a company or a project during the execution phase of the project. In this case, you were not part of the initiation phase of the project. So you will only claim for those phases you have worked on. Or the project you had been working on was announced to be closed only after partial execution due to some external factors. Or you have left the project before the closing phase, you do not have to claim for the closing phase of the project during your experience claim form. Additionally, you can not claim two overlapping projects within the time period. If you worked on multiple projects that overlapped in a single month, only one of those projects can count toward your experience requirement.
Also while preparing your experience sheet you should consider your working history in terms of projects. You should also keep the contact information of your supervisor and the company you worked with during these projects.
Evidence of Experience – PMP Certification Requirements
Claiming the experience part is the most tricky part of the PMP application. You should be very vigilant to claim what makes rationale and especially what can be verified by your supervisors in case your application is selected for the audit.
As mentioned earlier, there is a likelihood that your application may be selected for audit. In case your application is selected for audit, all you have to do is to get the print out of the PDF documents from your audit package organized by PMI and mail those documents to your supervisors. Please note that you may have worked on multiple projects which may require sign off from relevant supervisors. So each of the specified supervisors needs to verify their relevant project.
Your supervisors will have to verify and sign off on each form you have sent to them. After the signing off they have to send the forms back to you. They do not have to send the verified forms directly to PMI.  After you receive all the forms form your supervisors you will also include them in your Audit response bundle. This may sound tedious but if you have planned it while filling in your application, you are on the right track and it is just a matter to follow what you have planned at the earlier stage.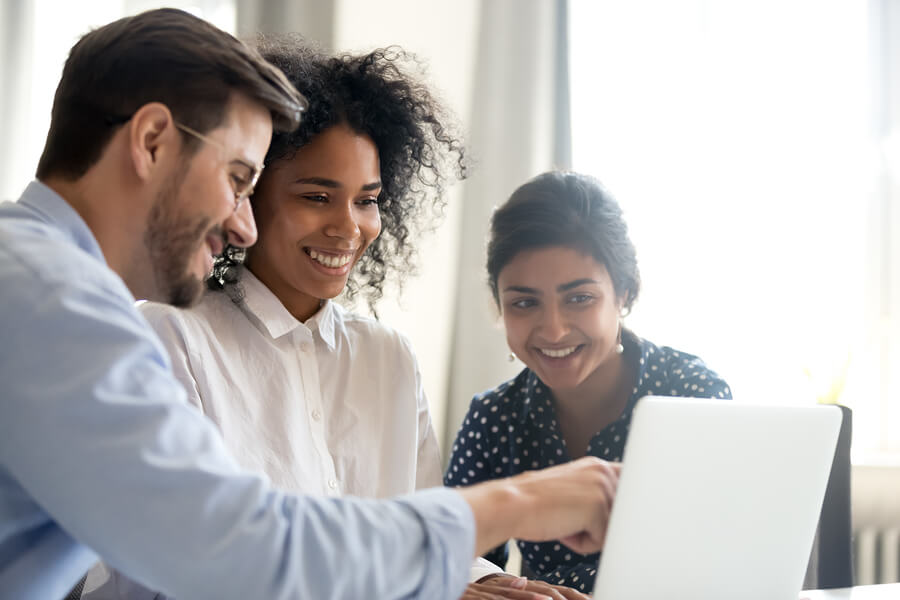 PMP Certification Requirements: Training
Another PMP certification requirement is PMP training. PMP training is a must to sitting in the PMP Exam. According to PMI criteria, you must have 35 contact hours of PMP training. It means that you must get a formal PMP training that satisfies the PMP requirement of 35 contact hours. On the first look, the training requirement seems like one of the simplest requirements. But this is very critical. It is not complicated while filling in the form but is tricky based on the factors that from where you should acquire the training and fulfill 35 contact hours requirement.
There are various training providers who are providing training services. It means that you have to choose the one that suits your preferences and criteria. Prior to discussing detailed aspects of trainings, we must share with you information regarding the PMP application training part. Along with your Education and Experience, you will need to specify your training along with the training provider detail in the online PMP application form. At this time you must have already completed your PMP training. And hence you should have a training completion certificate from your service provider that endorses 35 contact hours.
Now, what if your PMP online application is selected by PMI for the audit. Once you get training from a training provider, they must award you with a certificate of completion with 35 contact hours. All you have to do is get a copy of this certificate and add it to your Audit response bundle which you will send to PMI in response to the Audit selection.
2- ) Get Ready for the PMP Certification Online
In the previous section, you have already gone through the PMP certification requirements to sit in the PMP online Exam. So now you have the information to take further necessary steps on how you will prepare yourself to fulfill these requirements and what will be your line of action after meeting the criteria.
Even though on first look, the PMP training requirement may seem one of the simplest PMP online certification requirements, but it brings a huge impact on your study roadmap and your readiness to appear in the PMP Exam. Even though experience and education play a vital role, but training sets the foundation for your PMP preparation.
PMP Exam is not a simple exam. If the candidates are not well prepared to sit in the exam, there is a likelihood that the candidate will fail the Exam. Hence the preparation is the only key to success. In this regard, your primary action is to choose the training provider that not only offers a PMP training program but their program is highly effective with a higher success rate.
There are many training providers not only in the local vicinity but the candidates also look for the training providers with a global footprint. There are many well-known training providers who have marked their global presence in the area of training as more students they have trained and more students have passed the exam, the higher the success rate and effectiveness of the training providers.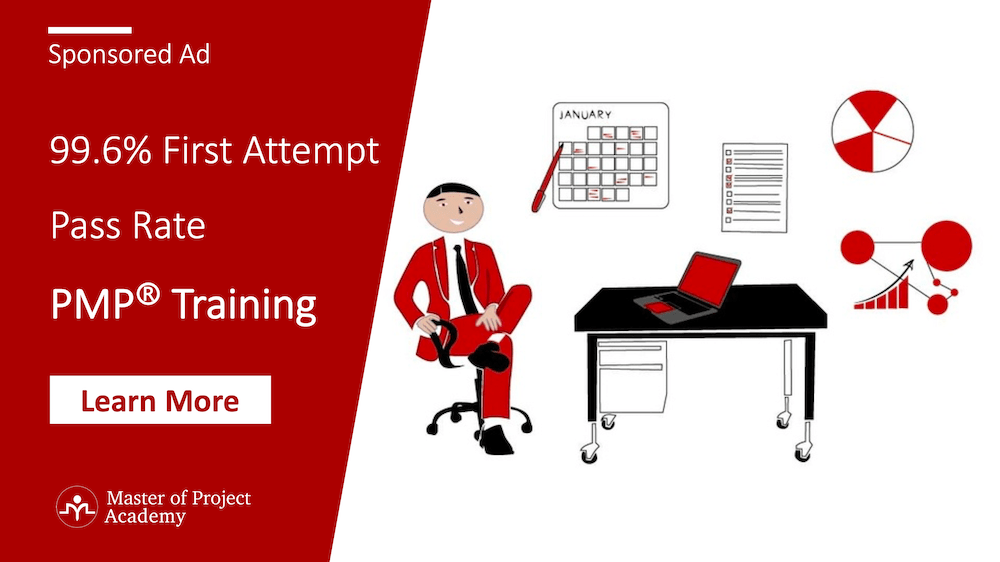 PMP Training Provider Assessment
You will have a lot of options to choose from. Hence you must have some criteria for the selection of your PMP training provider. You can find some basic questions below that can ease your data collection for better decision making. In other words, these questions can support the information you seek for a better assessment of the training feasibility. Training feasibility assessment is quite a subjective term in terms of your priorities to choose from.
We must highlight some of the aspects that you can consider to choose the training provider. These aspects include
Will the PMP training program award me 35 contact hours on completion?
What is the training provider's success rate with respect to their students appearing in the PMP online Exam?
Which training format is being offered by the training provider?
What is the schedule of training programs being offered by the training provider?
What is the duration of the training? How many calendar days?
How much I will have to travel and how will I make myself available for the training?
Does the training program offer the flexibility of location and time?
What is the profile of the trainers?
Does the training covers all the aspects of Project Management Body of Knowledge(PMBok)
Is there any training material being offered by the training provider?
Will this material be helpful in my preparation during the self-study phase?
Is there any online material and online access I can get?
Are there any exercises, quizzes, practice tests, mock sessions, etc. that can help me assess my preparation?
What is the fee being charged by the PMP training provider? Is it the best cost-effective PMP training?
What are the different policies of the training providers like transfer to upcoming training, refund policy, exam re-take support?
PMP Training Formats
We mentioned that PMP training is one of the most important PMP certification requirements. So it is important to choose the best format for your needs. The training providers are trying their best to broaden their training horizons. Hence they offer various training formats. These training formats not only focus on expanding the customer base of the training providers but also these formats are very significant for the students.
You can look for the following training formats and make a choice according to your priorities to fulfill PMP certification requirements. These formats include:
On-Premises – Classroom
Live – Instructor-Led PMP Certification Online training
Self Paced PMP Certification Online training

PMP Training On-Premises Classroom
PMP training on-premises classroom training format means the classroom training session is offered by the training provider. Generally, these are full-day training programs and take 4 to 5 days of training camps. The candidates have to search for the nearest training event based on the schedule and location. These trainings give you the opportunity to have in-person i.e. face to face collaboration with the trainer and the session fellows.
Considering that the aspirants are professionals and must be busy in their jobs, finding time to attend the training could be a bit difficult for them. So one has to ensure that the schedule is properly followed once committed. Whereas there are cases when the candidates have the flexibility to adjust their schedule. Or they are willing to attend the classroom trainings. Such candidates find in-person classroom training the best option. But the cost factor is also an important element to choose such trainings. Generally, these are expensive trainings so one has to spend more on these trainings.
PMP Certification Online Training Live – Instructor-Led
There is another alternative to the PMP classroom training format which is the PMP Certification Online training instructor-led live training format. In this format, PMP Certification Online training is conducted through the virtual classroom. So there is no location-based event but it is a live event on the internet. Only the registered candidates are given access to these instructor-led virtual classrooms. The decorum of the format is pretty much like classroom training as far as the schedule is concerned.
The good part for the students is that they are not location bound as they get the flexibility to attend the PMP Certification Online training course anywhere. So one does not have to travel to a certain location to attend the event. All they need is equipment like a computer or PDAs and the internet to access their registered virtual classes. The students get interaction with the instructor as well as other colleagues. The control and command of the virtual room are with the instructor. These PMP CertificationOnline trainings are available at a lesser cost as compared to that of on-premises classroom trainings.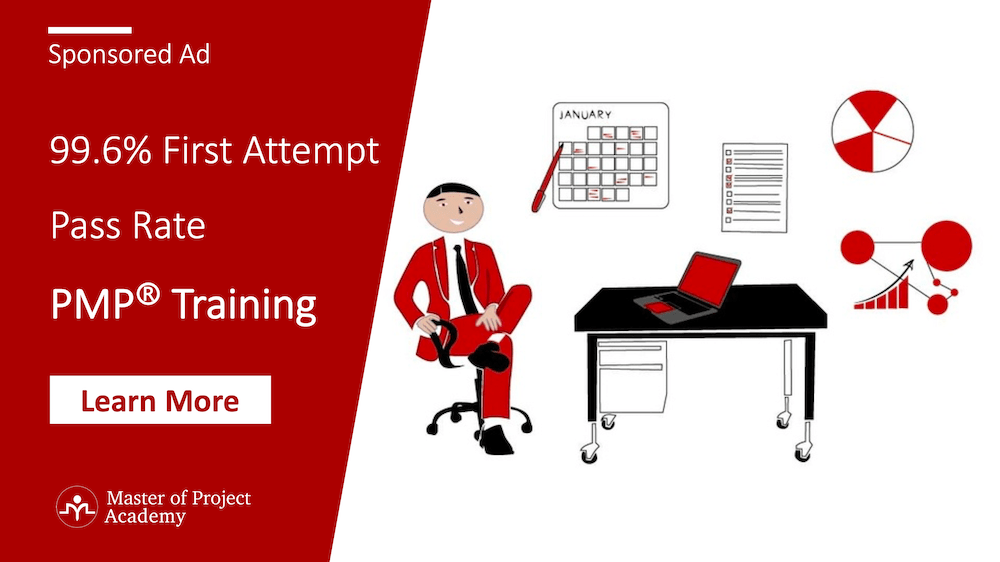 PMP Certification Online Training Self Paced
Self-paced PMP Certification Online training is another option available to the candidates. In this format the training providers grants online access to the training material for a specific time period. This training material is remotely available to the participants. Also, this is not live instructor-led so you are not bound to follow any specific time slot to attend the PMP Certification Online training. Furthermore, you do not have to drive to any specific location to attend the class. So you are equipped with the flexibility of location and time. In addition to this, there is a huge difference and cost-saving opportunity for the candidates when they opt for a self-paced PMP Certification Online training format.
Recommendation
When you are evaluating the training providers and their training formats. You should have these points into consideration. Your main aim should be to get feasible training from the best training provider which not only saves you bucks but also ensures your success while you get the flexibility of learning at your own pace, at your own choice of time and location. Furthermore, you have the privilege to repeat any topic you feel the gap in your preparation. You can get all these advantages in Self Paced PMP Certification Online training.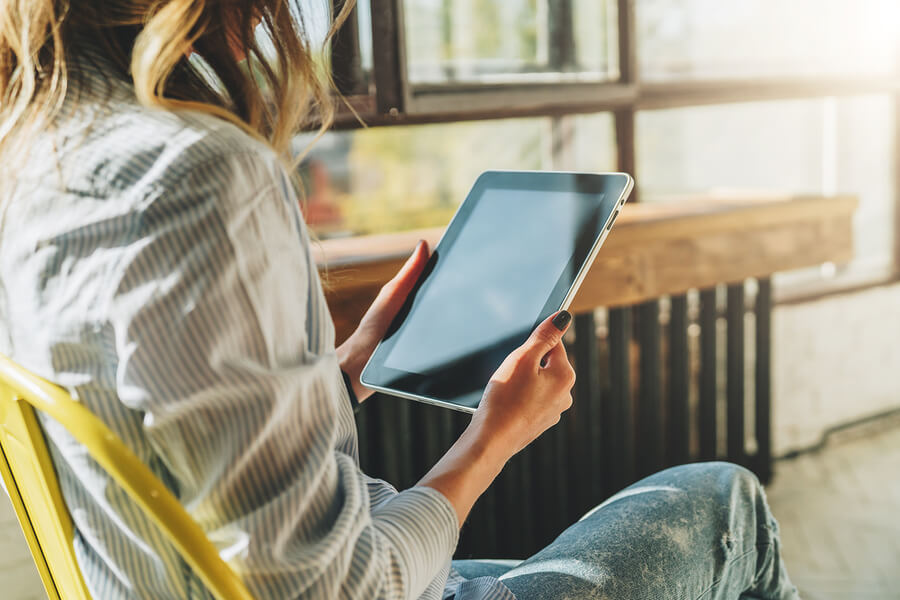 Other PMP Certification Online Preparation Materials
You get training material with your trainings as offered by the various training providers. However, it does not confine your option to choose any independent PMP Certification Online materials for your preparation. The training material you must be interested in is the one that provides you value in terms of cost-benefit, enhancing success probability through reinforcement as well as assessment tools like simulators, quizzes, exams, flashcards, and PMBok Standards, etc.
PMI membership benefits in terms of cost reduction in the PMP Exam fee, but there are also other benefits of being a PMI member. You will get these following benefits when you become a PMI member:
You will have free access to download standards, guides and other valuable PMP Certification Online materials relevant to project management. This also includes the Project Management Body of Knowledge (PMBOK). The entire content is available on PMI's website pmi.org.
Furthermore, as another PMP Certification online material, you will get a variety of templates that help project managers to get the idea and apply these templates in project management activities. In addition to these, you get access to webinars and events. PMI offers discounted prices for the exam and re-exam fees. Even you get a discount on the PMP certification renewal fees which is applicable every three years.
PMP Exam Simulator
In addition to the PMI material, there are several other PMP Certification online preparation tools that are quite effective for learning and preparation purposes. One of the main tools is a simulator which can be very beneficial to the candidates for their PMP Exam preparation.
The biggest advantage of this simulator is the feeler of the PMP Exam environment. You can practice through these exam simulators to assess your time management and response accuracy. Thus this PMP Certification online material enables you to identify your strengths and weaknesses. Once you identify these areas you can prepare for your specific areas and cover any gaps you identify during these the simulations. So you gain a lot more confidence. Furthermore, you learn effective test-taking strategies. This will help you to manage the most critical aspect first, so your learning will be prioritized towards the most value-adding aspects.
Many PMP Certification online training providers also offer the Exam Simulators as a separate product. For instance, RMC and Master of Project Academy. RMC offers the PM Exam Simulator. This Exam Simulator provides you an "insider's view" of the actual PMP Exam. You can study 1,600+ sample PMP Exam questions that are developed based on the current exam specifications. You get 90-day access. The cost of the exam simulator is $139.00.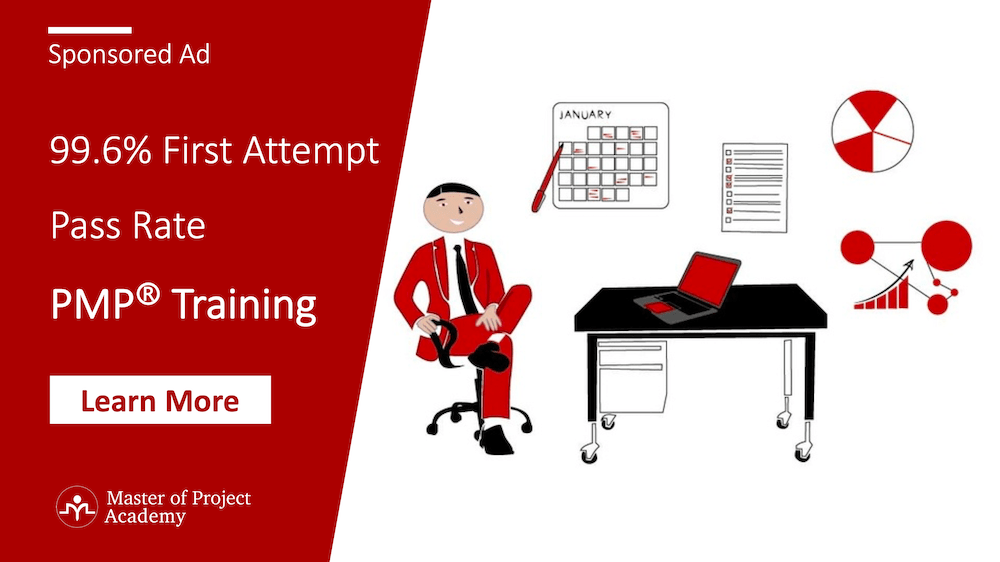 Similarly Master of Project Academy offers a PMP Exam Simulator consisting of 7 simulation exams or a total of 1400 PMP online exam questions. After completing each exam, the results will be immediately seen with a detailed explanation of all questions and rationales. The Lifetime Access Plan is priced at $145, and the Monthly Plan is at $45 per month and can be canceled at any time.
Flashcards
Flashcards can be another effective PMP Certification preparation material for the PMP Exam. Many training providers offer flashcards as a separately. These can be one of your best tools as these are very handy. So you can take the flashcards anywhere with you. And you can study in small time breaks from your scheduled activities.
Flashcards are the best tools to revise the main points as these are just short notes of the topics. So rather than going through long study material, you can revise and recall with the help of these short notes.  You can even prepare your own flashcards with processes, knowledge areas, formulae, and many more.
Many well-known education providers have prepared flashcards which are available in different qualities and numbers. For instance, RMC Hot Topics Flashcards for Passing the PMP and CAPM Exams (Spiral-bound) are available for prices ranging from $19.00 $  to $50.00. Likewise, you can find Flashcards (Test Prep) by Crowe, Andy (2013) ranging from $54.00 to $989.90. These prices are based on whether these are used cards or new cards.
3-) PMP Certification Exam Payment & Schedule Process
When you complete your PMP Certification online exam application, PMI will share with you a notification to request the payment. So you should go back into the online certification system to complete the required steps. You will choose your examination delivery method and PMI will provide you various ways to make the payment. You can pay through credit card online or you can send postal mail to PMI. But the online payment will enable PMI to process your payment more quickly,
You can also mail a check, money order, credit card information or wire payment information to PMI. Payment is required to be issued with your application if you submit it via postal mail.
You can request a language other than English for your examination at no extra cost. You can also request test accommodations for your examination without any extra cost.
4- ) Sit For the PMP Certification Exam
Once you are eligible to sit in the exam, in other words, you have fulfilled the PMP Exam criteria. You have submitted your application. Then PMI reviews your application and approves it. Afterward, you pay the fee. Finally, you can take your PMP exam at your nearest Pearson VUE test center.
There are many Pearson VUE test centers worldwide, so you pick the one that is convenient for you. You will have to schedule your test as per the availability of the slot in the test center of your choice. Based on the available slots, you can book one for your PMI Exam. So you can set the date and time of the PMP Exam you want to sit in.
Once your schedule is booked you will visit the test center to sit in the PMP Exam. This is a computer-based online exam of 4 hours of duration. In the exam, you have to attempt 200 multiple-choice questions. PMP exam has questions with four options, of which you need to pick one correct answer. There is no negative marking but the positive responses count towards the passing score.
You are allowed to have breaks within these 4 hours. However, time management is crucial so that time is not lost in any unnecessary activity. Once you complete the test by pressing the submit button or the duration of the test is lapsed. The beauty of the online test is that it allows you to receive your score immediately. Wow! you can get your score immediately. Provided you have passed the PMP Exam. you get the "Congratulation" message on the screen. So your mission is accomplished! After passing the exam you are approved to use the PMP credential for 3 years.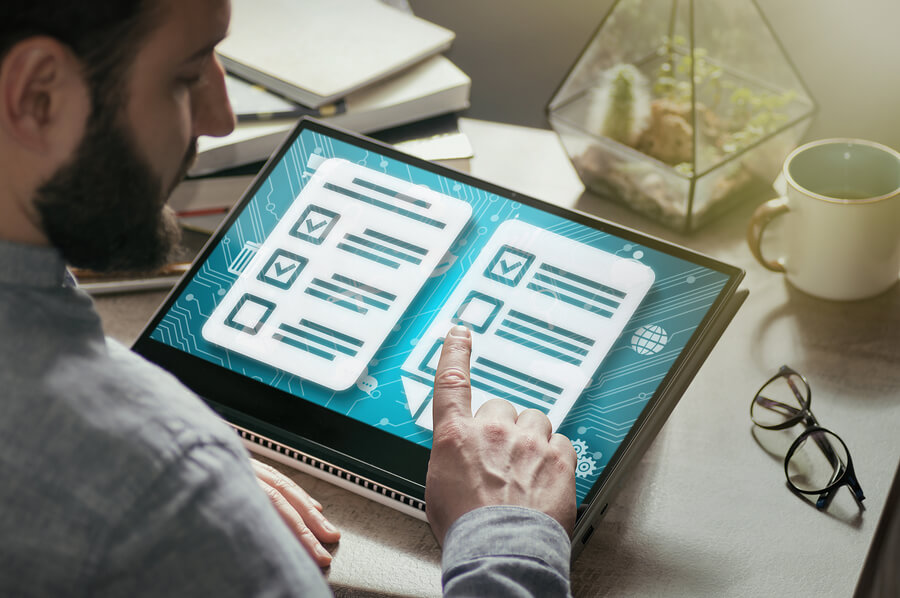 5- ) Do Not Forget to Earn PDUs and Retain Your PMP Certification
Once you have obtained the PMP certification, you must renew your PMP certification every three years. PMI has also set criteria for renewal. According to these criteria, you must earn 60 Professional Development Units (PDUs) and then apply for the PMP renewal process.
There are more than 10 categories to earn PMP PDUs. You can earn PDUs through various methods. For instance, you can acquire training, or you can also conduct training, or you can participate in PMI activities and events. One of the most convenient and affordable way to earn PDUs is taking PMP certification online courses. While you earn your PDUs during the renewal cycle of 3 years, you can report these earned PDUs through PMI online portal.
PMI maintains the PDU history of the PMPs. So you can claim PDUs online as you earn. In your PDU history, PMI indicates how many PDUs are required and how many PDUs are pending for the current cycle. So you can plan your PDUs. On completion of the renewal cycle, PMI notifies you to renew your PMP credential. So you need to complete the 60 PDUs as well as you have to pay the fees. On submission of PDUs and renewal fees your PMP certification is renewed for the next three years cycle.
Summary: PMP Certification Online
In this article, we have shared with you all the required information about PMP certification online. You can opt for all the phases of the PMP Certification online from PMP certification online training to PMP certification online application. We recommend you to opt for the PMP certification online training. Because your main aim should be to get feasible training from the best training provider. This will not only save you bucks but also will ensure your success while you get the flexibility of learning at your own pace, at your own choice of time and location. Furthermore, you have the privilege to repeat any topic you feel the gap in your preparation. You can get all these advantages in Self Paced PMP Certification Online training.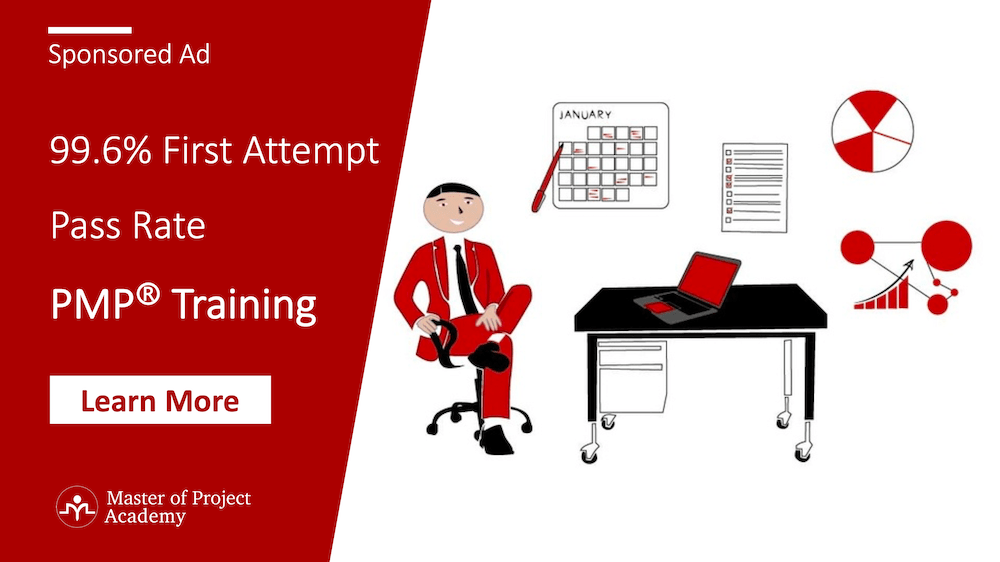 Getting PMP certification online is the most affordable and convenient way. Once you acquire PMP certification, you have to renew it every 3 years. In these 3 years, you have to gather 60 PDUS. You can get these PDUs in different ways. You can choose many PMP Certification Online programs that can help you earn PDUs that you can claim for your PMP renewal.