PMP certification is one of the most popular, recognized and world-renowned certification in project management across the globe. Are you someone who is into the project management field and you want to climb the ladder or increase your income? Then you must be planning to pass the PMP exam and become PMP certified. Now there are numerous books available in the market. And it is not easy to determine the best preparation book to study. Hence, in this article, we will review the Rita Mulcahy PMP book with its contents. We will list the Salient features and shortcomings of the latest Rita Mulcahy PMP edition. This will help you to decide whether to choose this book i.e. Rita Mulcahy PMP or another book to prepare for the PMP exam.
What is the PMP exam?
Project Management Professional (PMP) Certification is the most renowned, significant and industry-recognized certification for project managers. PMP certification is really global i.e. once you obtain your PMP certification that means you are able to work virtually in any industry, any location, using any methodology irrespective of any geography or domain.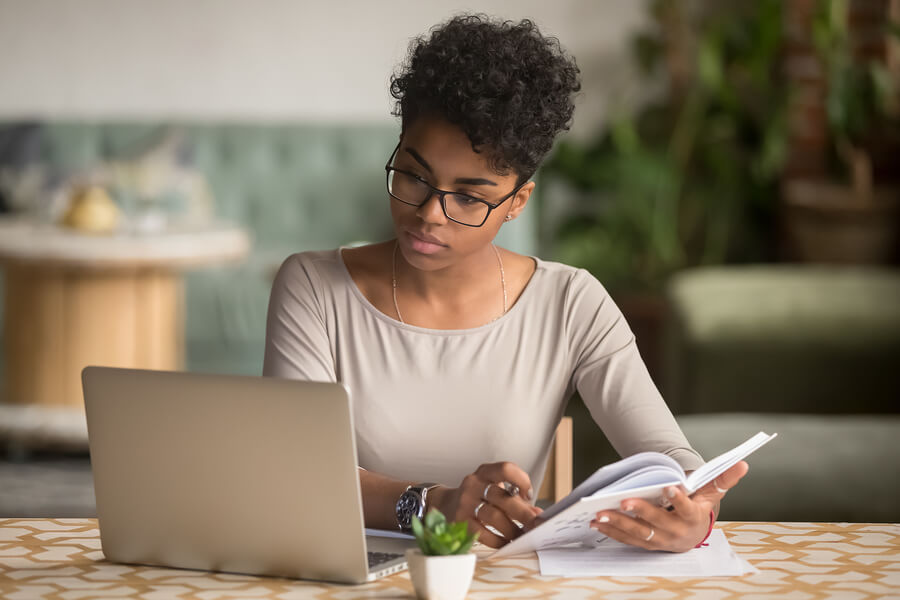 PMP certification benefits both the employees and employers. In regard to employee salary, PMP certified individuals garner a higher PMP salary (23% higher on average) than non-certified individuals. When it comes to employers, we can say that the organizations that have more than 1/3 of PMP certified project managers, more of their projects get completed on time, on budget and meeting original goals.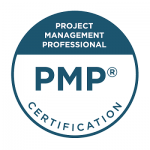 Having the PMP certification means that you speak and understand the worldwide language of project management. Additionally, being PMP certified means that you will have a connection with a community of professionals, organizations, and experts globally.
Project Management Institute (PMI) is the world's largest not for profit membership association for the project management profession. PMI introduced the PMP examination to get the PMP credentials. So to obtain PMP certification, you need to appear for the PMP exam.
The Evolution of RITA PMP Book
In 1998, the first edition of Rita Mulcahy PMP Exam Prep Book was published. At that point in time, this was the only resource that was comprehensive and dedicated to PMP exam preparation.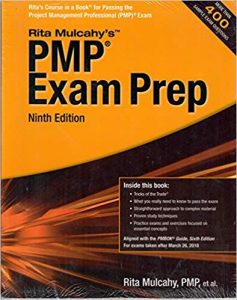 The need arose when Rita was preparing for PMP certification. She couldn't find quality PMP material available at that time. She was working as a project manager in 1990. Besides, she was one of the worlds' first certified PMPs. Hence, due to lack of quality PMP material available, she made use of her knowledge along with extensive project management experience, Rita wrote the first draft of PMP Exam Prep book.  
Since then, the popularity of the book has grown tremendously through 9 successful editions. Today, Rita Mulcahy PMP book by far is considered to be the best selling PMP exam preparation guide in the world.
About Rita Mulcahy
Rita Mulcahy was an author and public speaker in the Project Management Field. She founded RMC Project Management and she acted as its CEO. Also, she was an internationally recognized expert on project management techniques, advanced project management theory, risk management, and the Project Management Professional (PMP) Exam.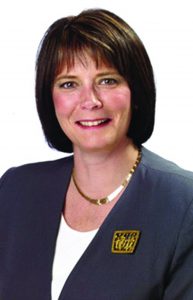 In 1991, Rita founded RMC as a project management training company. During her tenure as a trainer and consultant, she met many people struggling to grasp project management concepts to pass the PMP exam. Always eager to help, Rita decided to create her own study guide for the PMP exam.
She finished the first draft of her famous book "Rita Mulcahy PMP Exam Prep" in only one week! And then, in a short span of time, Rita PMP book became the best seller. This book is a worldwide industry standard for PMP Exam Preparation.
Over the course of her career, Rita Mulcahy worked in over $2.5 billion worth of projects. She also presented several encore presentations at PMI conferences.
Rita PMP Book
We know that Project Management Professional (PMP) Certification is the most demanding, valuable, world-recognized certification in the area of project management.
To prepare for PMP certification, Project Management Institute (PMI) recommends the main reference book as PMBOK Guide. Since PMBOK Guide is not an easy book to follow you need a supporting book to help you understand PMBOK Guide. Now there are numerous books available in the market. But by far, the most selling and popular book since the 1990s is Rita Mulcahy PMP book because it is easy to follow and helps you prepare for the PMP exam in a quick manner.
Rita PMP book explores various topics like Project Management Fundamentals, Risk Management, Planning, Contracting, Negotiation, Estimating and Determining Customer Requirements. Furthermore, she talks about real-life project roles and responsibilities. Also, she explains program managers, senior management roles in projects, factors for the project's success and causes or conditions for project failure.
Moreover, the Rita PMP book will help you to improve project management skills. It will prepare you to work with team members, project leaders, and project managers. Last but not the least, it provides practice tests for last-minute brush up before the PMP exam.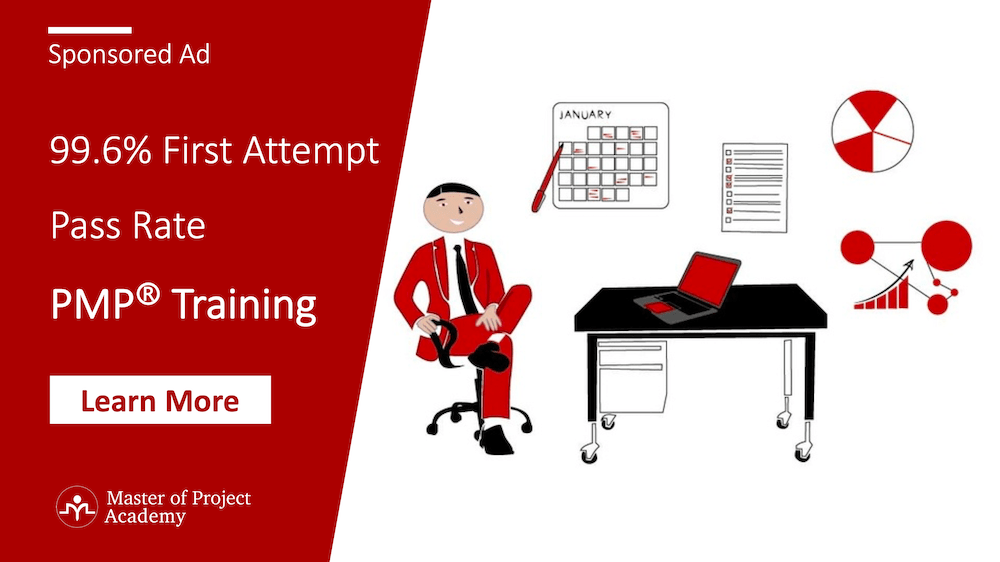 In the 1990s and early 2000s, the Rita PMP book was the only resource for the preparation of the PMP exam. However, with the evolution of online education and ease of access to online resources, PMP aspirants started to prefer reputable online PMP study resources rather than the hard copy PMP preparation books.
It is a good book. But it is NOT a must-follow PMP book during PMP preparation.
Rita Mulcahy PMP Latest Edition
Rita Mulcahy published the first edition of Rita PMP in 1990. Even though she passed away in 2010 her company RMC Learning kept on working on Rita PMP Book. And the latest version i.e. Rita Mulcahy PMP 9th Edition was published in 2018. This is in compliance with PMBOK Latest edition i.e. 6th Edition.
Rita Mulcahy PMP Materials
After the launch of the PMP Exam Prep book, Rita became very famous. This book was one of the primary sources of PMP study materials until the 2000s. Further, they started to offer various PMP preparation materials as follows:
1. Rita Mulcahy PMP Exam Prep Book 9th Edition
First preparatory book for preparation for the PMP exam. This is called as Rita Mulcahy PMP book. The latest edition is Rita PMP 9th Edition. The cost of this book is $99. RMC Site is offering a discounted price for $76.
2. PM Fastrack Cloud –PMP Exam Simulator-Version 9
This is exam simulation software with a question bank database of over 1600+ questions to practice for the PMP exam. This simulates the actual exam with great detail. It has different modes of study that allow you to take exams by knowledge area, process group, and keyword/concept. Additionally, cloud-based simulator format allows you to practice from your desktop computer, laptop or even tablet. Moreover, all questions are cross-referenced with the Rita Mulcahy PMP Exam Prep textbook to find out weak areas and gaps to focus on. The cost of this simulator is $259.
3. Hot Topics PMP Exam Flashcards-9th Edition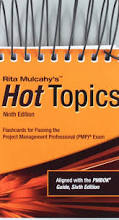 It offers flashcards for a quick review of difficult topics. This is a spiral-bound portable flipbook format that consists of over 350 most important and difficult to recall PMP exam related terms and concepts. This gives you the flexibility to study at the office or plane or car. The cost of this flashcard is $34.
Besides, it also provides Hot Topics Audio Flashcards. They are electronic flashcards for reviewing important and complex topics.
4. PM Fastrack Exam Prep Combo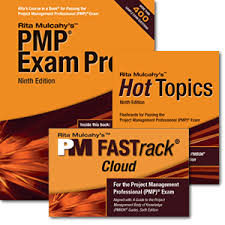 This is a 3 in 1 combo. It includes Rita Mulcahy PMP Exam Prep textbook, one year license of PM Fastrack Exam Simulator and one copy of Hot topics Flashcards to prepare for the PMP exam. The cost of this combo is $399 but if you purchase from the RMC store then it is discounted to $319.20.
Rita Mulcahy PMP Products are available in different languages such as English, Portuguese, Spanish and Arabic.
Salient Features of Rita PMP
It is the worldwide best selling PMP exam preparation guide
Rita PMP offers more than 400 practice exam questions throughout the book
This Rita Mulcahy PMP provides critical time-saving tips referred to as "Tricks of the Trade", games and activities to pass the PMP exam
It focuses on what you really need to pass the exam
A peculiar feature of a straightforward approach to complex material
Rita PMP helps you to learn the Proven Study techniques
Another unique feature of practice questions in Rita Mulcahy PMP is that practice exams and questions are focused on essential concepts.
This book is written in a conversational manner which is easy to follow
Language of Rita PMP is easy to understand
This book is completely focused on the PMP exam. It gives you the right content for the success in PMP exam
Shortcomings of Rita PMP
Process Chart defined in Chapter 3 is quite confusing. Actually the Rita PMP book follows its own process chart which is somewhat different from the one defined in PMBOK Guide.
In Rita Mulcahy PMP, there are very few diagrams and explanatory pictures which is not quite helpful for visual learners
Pricewise, this book is quite expensive as compared to other competitors in the market.
What makes RMC different from others?
1. Availability on RMC Stores only
Earlier Rita Mulcahy PMP Exam Prep 9th Edition was available on Amazon stores. But due to copyright infringement issues, it has been removed. Hence, you can purchase genuine copies directly from the RMC store
2. New Feature
New Feature of "Online Subscription" is available. When you purchase a paperback version by adding a new online subscription version of Rita Mulcahy PMP, you get a 35% discount.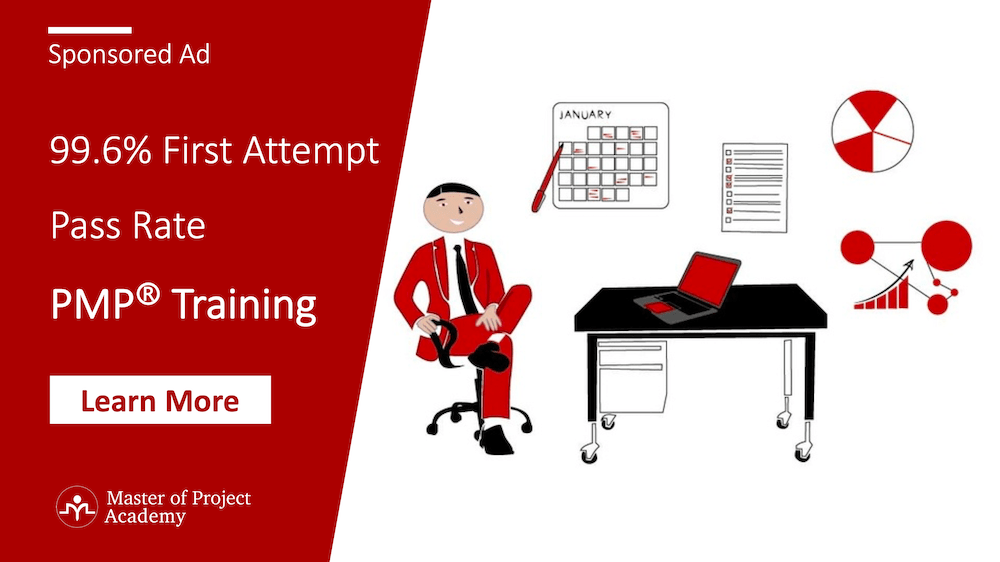 3. Customized Learning
RMC offers a variety of learning modes such as traditional classes in many cities across the United States
For working professions, they offer self-directed e-learning courses and virtual classrooms
Students can find the books, software and RMC blogs to help advance their learning
4. Diverse Perspectives
RMC offers training in 18 languages and more than 60 countries across the world
RMC content caters to learners of any background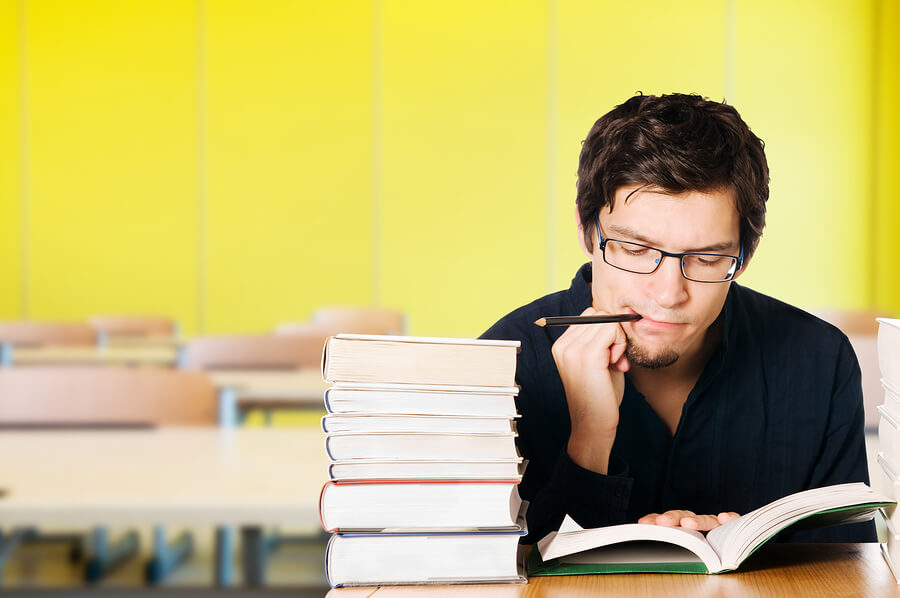 5. Experienced and Passionate Instructors
Instructors are champions of respective disciplines and have a deep conceptual understanding of practice area they teach
Due to diverse backgrounds, they incorporate real-world examples in their training
6. Focused Book
This book is completely focused on the PMP exam. Rita PMP keeps your feet on the ground reminding you of the difficulty level of PMP exam
7. Complete details of project management
Rita Mulcahy PMP provides complete details about PMI way of doing project management called "PMI-isms". It is very useful to solve PMP exam questions.
8. Lots of Sample Questions
Rita PMP provides mid-chapter questions, end of the chapter questions which are really helpful to prepare for PMP exam
Can we download Rita Mulcahy PMP for free?
Generally, PMP Aspirants look for resources such as Rita Mulcahy PMP book to download for free from the internet. But it is not legal!
And you might find some websites which offer to download Rita Mulcahy PMP for free. First of all, it is not legal to download from these websites. Even if you download from these websites, then it will be a non-licensed product. Further, it is unethical to access a copied book without the permission of the publisher or author.
Hence, you need to purchase the Rita Mulcahy PMP Exam Prep book and it will be delivered to your address.
PMP Exam Preparation
For the preparation of the PMP exam, you need to attend PMP instructor-led training. This will give you in-depth knowledge of PMP topics. Besides, PMP experts recommend two popular preparation materials which are Rita Mulcahy PMP book and PMBOK Guide. Hence PMBOK Guide, Rita Mulcahy PMP book and attending the PMP training is sufficient to prepare for the PMP exam.
Here instructor-led PMP training is the most crucial factor to understand the concepts for the exam. Moreover, PMBOK Guide is a must and Rita Mulcahy PMP is really useful along with these.
PMP exam consists of both theoretical and practical questions on project management. The purpose is to evaluate a candidate's knowledge and experience in leading the project. Hence aspirants planning to appear for the exam need to be aware of real-life work issues and project management practices.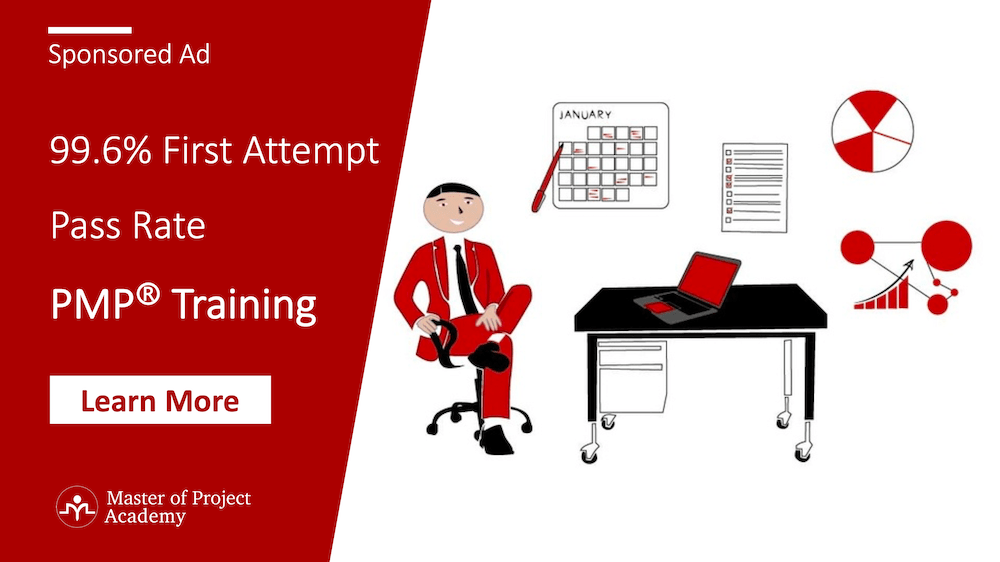 Rita Mulcahy PMP prep book prepares aspirants for these types of problems.
How to study with Rita Mulcahy PMP book
The best way to study with this book for the preparation of the PMP exam is to spare 2-3 hours every day. Use the PMBOK guide together with the Rita Mulcahy PMP book. First, read a chapter from the PMBOK Guide. Then read the same chapter from Rita Mulcahy PMP book and practice the questions at the end of the chapter. Likewise, complete all the chapters. Give Rita PMP book 2-3 passes and practice all mid-chapter questions, numerical and end of chapter questions.
Once you have a thorough understanding of the concepts then you start practicing mock exams from different sources. This will help you give a flavor of different types of questions from different sources. Once you start scoring 80-85% consistently in mock exams, then you can consider yourself prepared for the PMP exam. Then you can schedule a date and you can attend the exam.
In a nutshell, Rita PMP prepares the candidate for the PMP exam as well as real-life project management.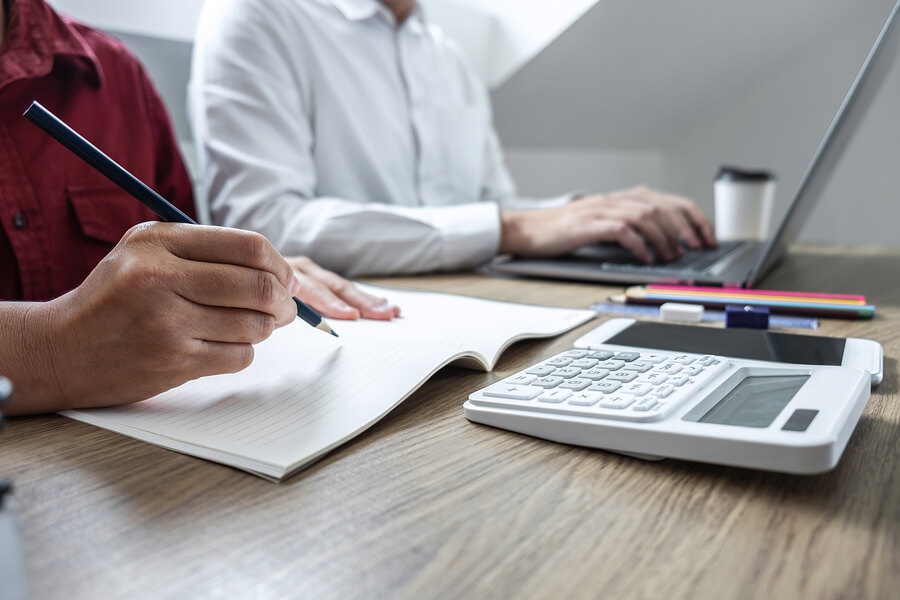 Content Outline of Rita Mulcahy PMP
Chapter 1: Tricks of the Trade for Studying for this exam
Why Take the PMP Exam?
Qualifying to take the exam?
Are you ready for the PMP exam?
Applying to take the exam
How to use this book
Other Materials to Use to Study for the PMP exam
What is the PMP Exam Like?
How to Study for the PMP Exam?
Recurring Themes- PMI-isms to know for the PMP exam
Chapter 2:  Project Management Framework
Definition of a Project
Why Projects Exist
Operations and Projects
Governance
What is Portfolio Management?
And what is Program Management?
What is Project Management? Why is it important?
What is Organizational Project Management (OPM)?
Project Management Office (PMO)
Organizational Structure
Project Roles
Organizational Process Assets (OPAs)
Enterprise Environmental Factors
Assumption Log
Stakeholders and Stakeholder Management
Work Performance Data, Information, and Reports
Frequently Used Tools and Techniques
Practice Exams
Chapter 3:  Project Management Processes
Project Life Cycles and the Project Management Process
Rita's Process Chart
Initiating Process Group
Planning Process Group
Executing Process Group
Monitoring and Controlling Process Group
Closing Process Group
Practice Exam
Chapter 4: Integration Management
Rita's Process Chart
Develop Project Charter
Develop Project Management Plan
Direct and Manage Project Work
Manage Project Knowledge
Monitor and Control Project Work
Perform Integrated Change Control
Close Project or Phase
Practice Exam
Chapter 5: Scope Management
Rita's Process Chart
Plan Scope Management
Collect Requirements
Define Scope
Create WBS
Validate Scope
Control Scope
Practice Exam
Chapter 6: Schedule Management
Rita's Process Chart
Plan Schedule Management
Define Activities
Sequence Activities
Estimate Activity Durations
Develop Schedule
Control Schedule
Practice Exam
Chapter 7: Cost Management
Rita's Process Chart
Plan Cost Management
Estimate Costs
Determine Budget
Control Costs
Practice Exam
Chapter 8: Quality Management
Rita's Process Chart
Plan Quality Management
Manage Quality
Control Quality
Practice Exam
Chapter 9: Resource Management
Rita's Process Chart
Plan Resource Management
Estimate Activity Resources
Acquire Resources
Develop Team
Manage Team
Control Resources
Practice Exam
Chapter 10: Communications Management
Rita's Process Chart
Plan Communications Management
Manage Communications
Monitor Communications
Practice Exam
Chapter 11: Risk Management
Rita's Process Chart
Plan Risk Management
Identify Risks
Perform Qualitative Risk Analysis
Perform Quantitative Risk Analysis
Plan Risk Responses
Implement Risk Responses
Monitor Risks
Practice Exam
Chapter 12: Procurement Management
Rita's Process Chart
Plan Procurement Management
Conduct Procurements
Control Procurements
Practice Exam
Chapter 13: Stakeholder Management
Rita's Process Chart
Identify Stakeholders
Plan Stakeholder Engagement
Manage Stakeholder Engagement
Monitor Stakeholder Engagement
Practice Exam
Chapter 14: Professional and Social Responsibility
Rita's Process Chart
Practice Exam
Chapter 15: The PMP Exam: Tips for Passing the Exam the First Time
Putting it All Together
Formulas to know for the exam
Before you take the exam
Tricks for Taking and Passing the PMP Exam
Common Project Management Errors and Pitfalls
A Day in the Life Exercise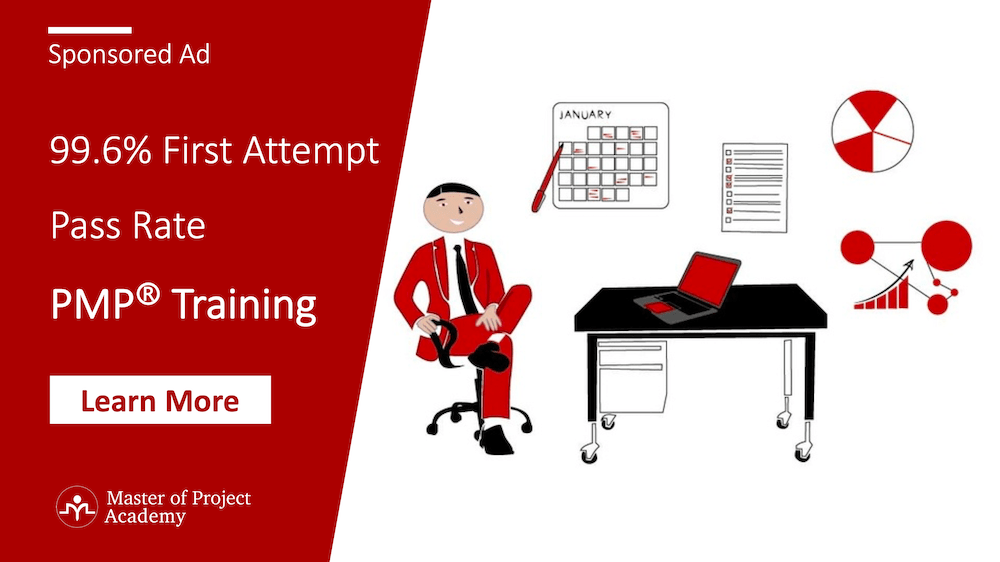 Customer Reviews:
Scott D for Rita Mulcahy Hot Topics Flashcard
****
Very Useful to Supplement PMBOK and Rita's Book
I have always learned best by using flashcards so I found this very useful. I ended up tearing the cards from the spiral binding and cutting the loose ends so I could use them as actual flashcards. That also enabled me to separate the cards I knew very easily from the more challenging ones. Some people complain that the paper is thinner compared to actual flashcards, which is why I gave it 4 stars.
Raul Chavez on Flashcards
*****
Great Flashcards
Do not expect to be a complete book quality with a lot of information. It is a flashcards book. It has the quality necessary for its purpose and it is only effective if you use it to memorize key aspects about the PMP exam, after reading the PMBOK and also the book for PMP by the same author. I used only these 3 books and passed on the first try.
D Bez on Rita Mulcahy PMP Prep Book
*****
I passed the PMP thanks to this book!
I just passed the PMP exam last week on my first attempt too. This was the primary book that I used for preparation. I am sure I passed thanks in much to this book. The tricks and exercises provided in the book are worth a great deal. The reading material is very wordy and long and tends to become disengaging to the reader.
AMW on Rita Mulcahy PMP Prep Book
*****
Must Read for PMP Exam
An author of a PMP book recommended this one in preparation for the PMP Exam. I am glad he did! Rita gives tips, tricks, and insights that aren't offered in the PMBOK. She even says things like "this isn't covered in PMBOK but you need to know it for the exam". I like that there are practice exams at the end of every chapter. And explanations of the answers following. It has helped me learn and understand the concepts a lot more.
Michael K on Rita Mulcahy Exam Prep Book
*****
An excellent resource for PMP Prep
Doing your PMP Certification? Buy the Rita PMP and methodically go through it page by page. If you have vast project management experience you may find the material to be in a different dimension to typical project management procedures and reporting. Content in this book is very interactive and engaging. Don't get hung up on this, just go through the book as set out, beginning to end and do the sample quizzes.
Summary of Rita Mulcahy PMP
Rita Mulcahy PMP was the most popular and best selling book until the 2000s. The first edition was published in 1998. Now, the most recent edition is Rita PMP Exam Prep 9th Edition. This edition is in compliance with PMBOK's latest edition i.e. 6th Edition.
Rita was an author and public speaker in the project management field. She died in 2010 but still, her team is working regularly and the next editions in compliance with PMBOK editions are released at regular intervals.
Rita Mulcahy PMP cannot be downloaded for free. Earlier, it was available at Amazon site but now you need to purchase from the RMC site only and it will get delivered to your home address.
Rita PMP focuses completely on the PMP exam. Besides, it is very helpful to learn real-life project management.
Further, Rita launched various products such as PM Fastrack Exam Simulator, Hot Topics PMP Exam Flashcards, Hot Topics Audio Flashcards, Books, E-books, and Online Books. These products are of high quality and really very useful for the preparation of the PMP exam. But they are expensive in comparison to other competitors in the market.
It was the primary source of PMP preparation but now there are much better and affordable PMP preparation options available in the market.