Project Management Professional (PMP) is a globally recognized accreditation. Project managers, who are on the lookout to further advance their career, have PMP certification in their "To-Do" list. In this regard, project management aspirants need to plan their budgets and necessary pre-requisites. If you are also looking to assess the PMP exam cost, then you are in the right place now. As in this article, we will share with the various aspects of the PMP exam cost.
The market leaders and followers are always in the field to compete and win big market shares. Technology and innovation are the main standards of continuous change in the digital world. This creates a lot of many projects within the organizations which demand more and more skilled project managers who can run the successful show in the realm of agility. These project managers would be expected to undertake projects on system reorganizations, turn strategic vision into tangible goals, and ensure effective and agreed outcomes, while balancing various project constraints.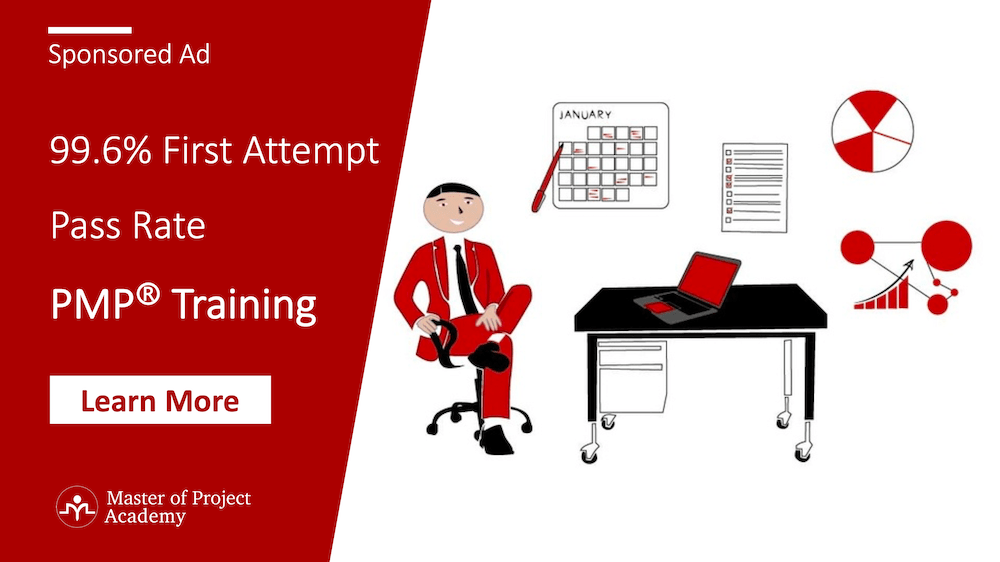 Why PMP Certification?
PMP is an endorsement of the experience, education, skills of the professionals. It gives you the skills and knowledge that are necessary to carry out the project management activities and successfully lead the projects. In addition to this, the PMP does not limit to a specific industry. So whichever industry you are in, project management jobs are highly required. That brings more opportunities to the PMPs as it does not confine you to a specific domain. Also, you have more scope across the various industries. The project managers within various industries get more salaries as compared to non-PMP individuals within these industries. Also,  PMP has consistently been the highest-paid certification in the IT sector.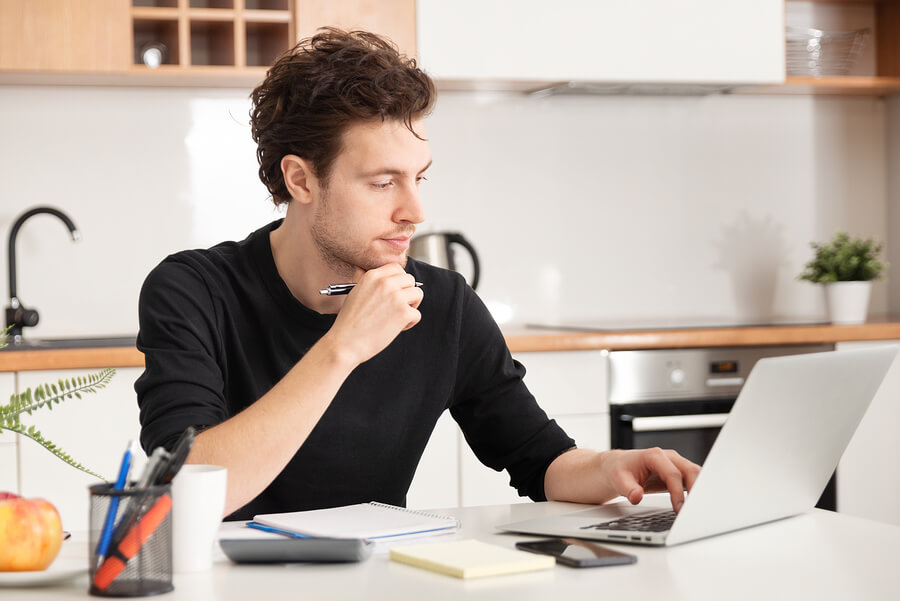 PMP certification is evidence of the achievement of the holder which is recognized by peers and colleagues. This captures the attention of the top management as PMPs are the best pick for complex projects. Not only the current employer but also the recruiters try to pick the best to fill in the vacancies. PMP certification has become a standard of prestige and skills. So PMP obviously enjoys a great advantage to look unique and ahead of the rest. A PMP certified project manager earns up to 20% more than a non-certified person.
Moreover, the recent trends indicate that salaries for PMP owners will continue to increase even more in the future. Besides the salary advancements, PMP certification increases job security as even with the lesser jobs in the market, companies would be keener to hire and keep the PMP certified project managers.
PMP Requirements
If you want to enjoy the added benefits of PMP certification you got to fulfill the PMP requirements laid out by PMI. As you will be only eligible to sit in the PMP exam provided you meet these requirements. So in order to apply, you need to understand the PMP certification requirements.  PMI has carefully set the PMP exam requirements to assess the qualification of the candidate. These include education, experience, and training. They are extensive enough to filter the ones who have all these aspects covered.
The PMP certification requirements and their eligibility criteria are mentioned below:
Education
Project Management

Experience

Project Management

Education

Non-Graduates
5 years/7500 hours
35 hours
Graduates
3 years/4500 hours
35 hours
Education
Education plays a vital role in the PMP requirement. You must at least have a high school diploma or associate's degree or global equivalent to appear in the PMP exam. If you have a graduation degree it is a plus as it will reduce the work experience requirement.
Experience
You also have to have the required experience to apply for the PMP certification. This requirement is subject to your education level.
In case you have a bachelor's degree, the required experience is 3 years (36 months). These 3 years can translate to work experience of 4,500 hours. So you must have experience of at least 4,500 hours to sit in the exam.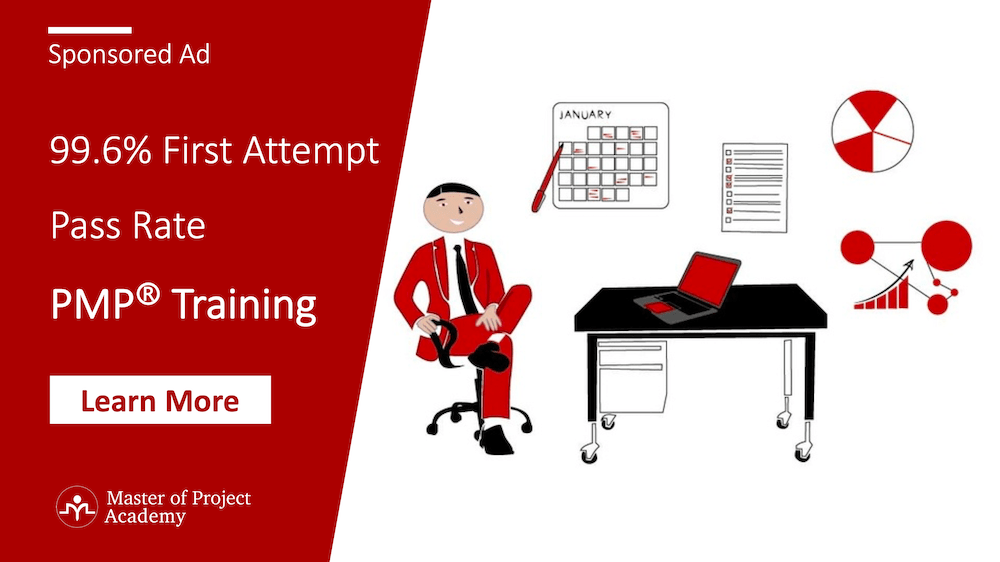 In case you have a high school diploma or associate's degree or global equivalent, the required experience is 5 years (60 months). These 5 years translate to work experience of 7,000 hours. So you must have experience of at least 7,000 hours if you are planning to sit in the PMP exam provided you have an associate's degree or equivalent.
It is important to note that you may have acquired the experience by working on the projects in any capacity and role. In other words, you do not need to be a project manager to claim your experience. Even if you have worked in any capacity within a project you can claim that.
Training
Another PMP certification requirement is PMP training. PMP training is a must to sitting in the PMP exam. According to PMI criteria, you must have 35 contact hours of PMP training. It means that you must get a formal PMP training that satisfies the PMP requirement of 35 contact hours. On the first look, the training requirement seems like one of the simplest requirements. But this is very critical. It is not complicated while filling in the form but is tricky based on the factors that from where you should acquire the training and fulfill 35 contact hours requirement.
What components has the PMP exam cost?
Students, fresh hires and professionals who want to pursue their career in project management, are very much interested to know the various aspects of PMP exam cost. We have shared with you the PMP requirements as well as the importance of PMP Certification. Now, this brings two perspectives. Firstly in order to avail benefits, you need to qualify. Secondly, in order to qualify, you need to work on certain aspects. These certain aspects have their associated costs. These aspects will help you get the idea of how many financial resources should you plan for your PMP exam cost. So, it will help you budget for your overall journey towards PMP certification.
The PMP exam cost components are highlighted below for your understanding and budgeting considerations.
PMP Exam Cost Factor  #1- PMP Training Cost
In order to sit for the PMP exam, you must have earned 35 contact hours. In other words, PMP training requirement is a must to sit in the PMP exam and you must have 35 contact hours of PMP preparation according to PMI guidelines. This must be a formal PMP training and it adds to your PMP exam cost.
So this is a mandatory step to pursue your PMP certification and it has a certain associated cost. There are many service providers in the market you can find. They offer PMP exam training programs. There are various factors that affect the PMP training aspect of the PMP exam cost. These factors include training delivery (online or in-person), location, training provider credibility, training materials, success factor rate of the training provider. You will find out that their cost ranges based on these factors. You may find PMP training programs as low as 50 USD and they may go up to 3,000 USD. So your choice of PMP training has a distinct effect on the total PM exam cost. You can read more at PMP certification online.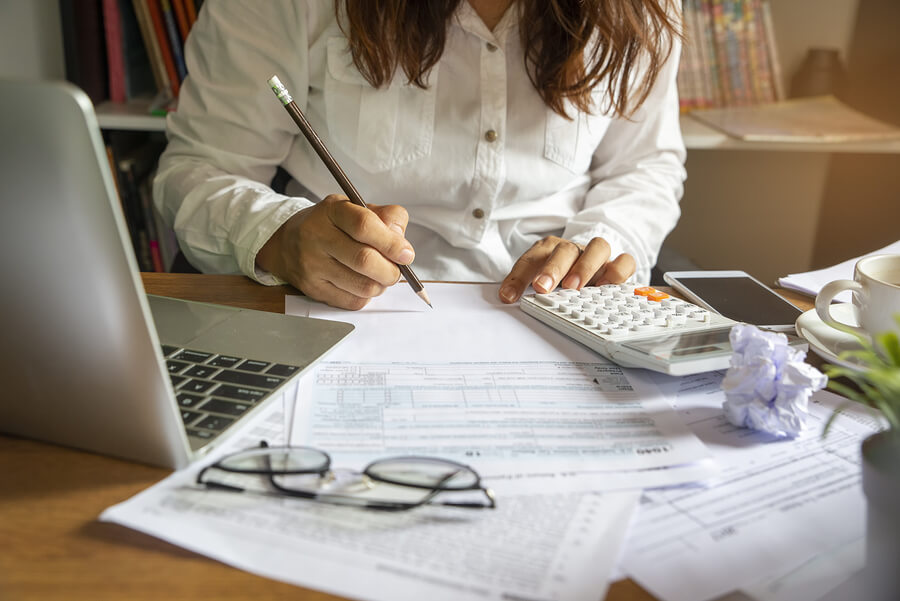 Training Formats  
Many training providers have come up with a variety of training formats. because it is helpful for the students to choose the format that best fits them according to their preferences. They have an increased set of options available from within the regions or across the globe.
On the other hand training providers also get the benefit of capacity management and expansion of their outreach due to these various training formats. Obviously, it is not possible to arrange in-person classroom training in all the countries across the globe. The alternates to these in-premises classroom training programs include virtual online training programs as well as e-learning programs. PMP training formats include:
In-person Classroom Training
In-person classroom training format, the training is conducted on a specific training location. The instructor conducts the training session on the pre-defined schedule on these premises. So the students have to ensure their presence on the said location at the said time otherwise they will miss the session. There are several benefits associated with this format as well. Students get the opportunity to meet with experienced trainers in person. They can have face to face interaction with them during these sessions. In addition to this, they can also interact with their peers within the class. Even they can form groups for group studies.
Generally, this training format is offered as a 4-day base camp training program. So the duration of the course is quite minimal. If you have missed a session, the classroom session will not be available for a redo even though the course material and the notes are available to cover up. Another disadvantage of this format is that this one has usually is the most expensive so it adds a lot to your PMP exam cost.
In-person Virtual Classroom Training
Virtual online training is an alternative to the in-person classroom training format. As clear from its name, virtual classroom training is an online virtual room where the registered participants and the trainer can log in at the scheduled time. So the class premises are no more constraint but it is a must to follow the schedule. In these online classes, the students follow the instructor-led training program.
Generally, this training format is offered as a 4-day training program. You do not have to commute in order to attend the class that saves your time and the cost of travel as well. Several training providers offer weekend as well as partial weekdays training schedules. Though you and your peers are online at the same time. The main important thing is the availability of a computer and internet connection to access these online sessions. The cost of this training format is not necessarily the most expensive but it can be a significant addition to the PMP exam cost.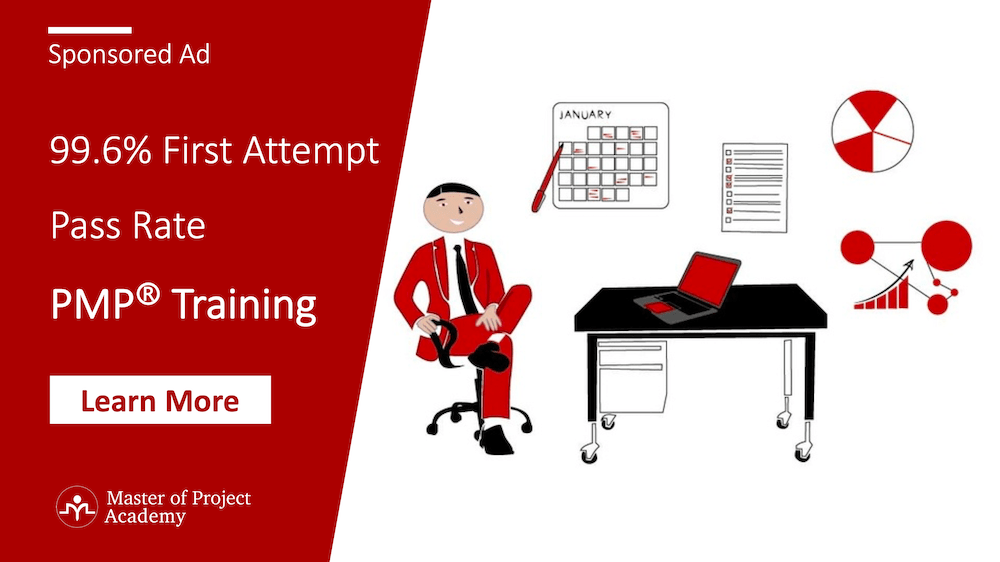 E-learning Online
There is another option available for the candidates. This option is the e-learning training program format. In this training format, you can register the training programs which do not need an instructor to conduct online live sessions. It means that the course material has to be quite extensive for such training programs. Registrants will get online access to these training programs for a specific time period. The access time varies as per the offering of the training providers. Usually, training providers offer three months, six months and yearly online access packages.
To join in for the e-learning training program you need to have access to the training provider training portal. And also you should have a computer or a portable device along with internet accessibility.
The biggest advantage of this training format is that it offers you the freedom from the constraints like location and time. You do not have to travel to reach any specific premises as well as you do not have to log in to attend any live sessions. So you can get the training at your preferred time and pace. The main consideration should be a focus to complete the course so you must have your best plan to complete the course within the access time period. But this is still subject to change and renewal at a later stage. You can redo the training sessions as many times as you want and focus on your weak areas. This is a big plus of these e-learning course offerings. Another big plus of them is their cost. So if you want to lower your PMP exam cost, you can go for an online training course.
Which training format you should choose?
You can choose the training format that suits you as per your availability, requirement and it may also depend on how much you can spare for the PMP exam cost. These trainings prepare you for the PMP certification exam. Considering that the aspirants are professionals and must be busy in their jobs, finding time to attend the training could be a bit difficult for them. Whereas there are some other cases when the candidates have the flexibility to adjust their schedules or they are willing to attend the classroom trainings. These types of candidates might choose in-person classroom training as their best option.
There are also some situations when candidates look for in-person trainings but they are not willing to travel to attend the class. If you are one of these candidates, the virtual classroom training option can be ideal for you. Another possible situation is where the candidates look for both location and time flexibility. For such candidates, the self-paced, online e-learning format is more suitable.
These formats have different durations and also differ in terms of PMP exam cost. Usually, the classroom trainings are for 4 full days. Some training providers offer weekdays as well as weekend training. So the overall span varies depending on the type of schedule you choose for the training.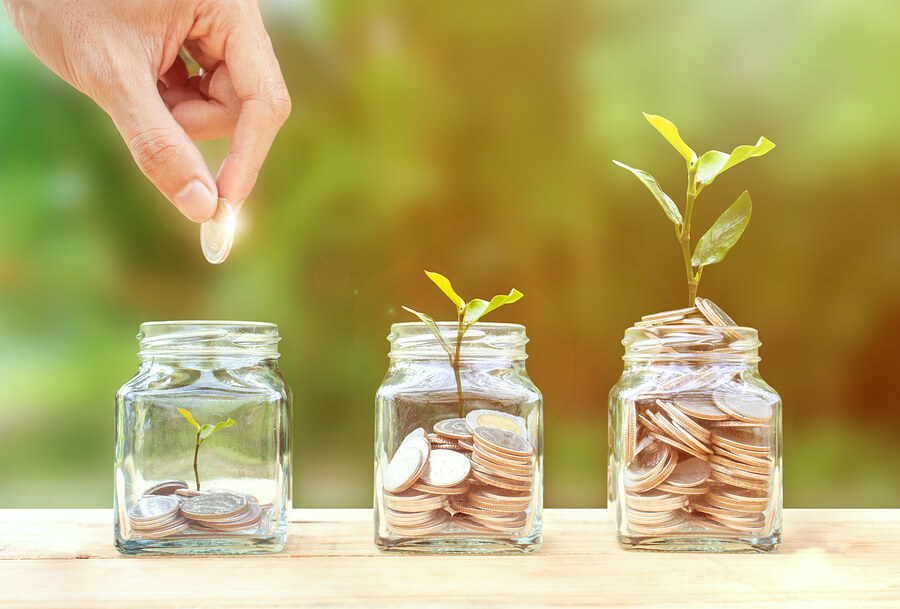 Location and Format
The PMP exam cost varies based on location as well as the format of the training. For instance, let's say that you are looking for trainings in Toronto. You will have multiple options for PMP training providers in Toronto. The cost of PMP classroom training will range from $800 to $2,495 whereas virtual trainings will be within the range of $1,695 to $1,895.
Likewise, if you are looking for training in Melbourne, you will find many options. The cost of Melbourne classroom courses starts at AUD 1,800+ GST and can be up to AUD 6,500.
In case you are looking for PMP trainings in Chicago, again there are multiple PMP training providers there. The cost of classroom training ranges from $845 to $1895 and the cost of the trainings with the virtual format is within the range of $699 to $1305.
Please note that the prices are subject to change as per the training providers within your country and regions. Also, the training format choice is a key driver of the PMP exam cost factor.
Our Recommendation
The online PMP training programs are very good options to get PMP certification training. Today you have a great number of online PMP courses on the web. This is because the majority of the PMP aspirants are willing to get an online PMP training. What benefits will you get when you opt for an online PMP certification course? Firstly as this is an online program you won't have to be present in an actual classroom.
This is really ideal for full-time working professionals. Furthermore, these online courses' PMP exam cost is lesser than regular classroom programs. In other words, their prices vary between 50 USD and 500 USD. That means if you choose an online training format you can significantly reduce your PMP exam cost. Even you can get a much economical and effective training offer per month cost. So you pay as you use. For instance, Master of Project Academy offers such an online course which only costs you $67 per month.
PMP Exam Cost Factor  #2 – PMP Exam Fees
PMP exam cost has the PMP exam fee and membership fee aspects. This aspect of PMP exam cost is the fee that you pay to attend the PMP exam. PMI membership is a yearly membership. You should renew your membership after one year. The start of one year is effective from the date when your registration for membership is approved. The continuity of the membership depends on your own choice, so you can be a PMI member as long as you want if you renew it yearly.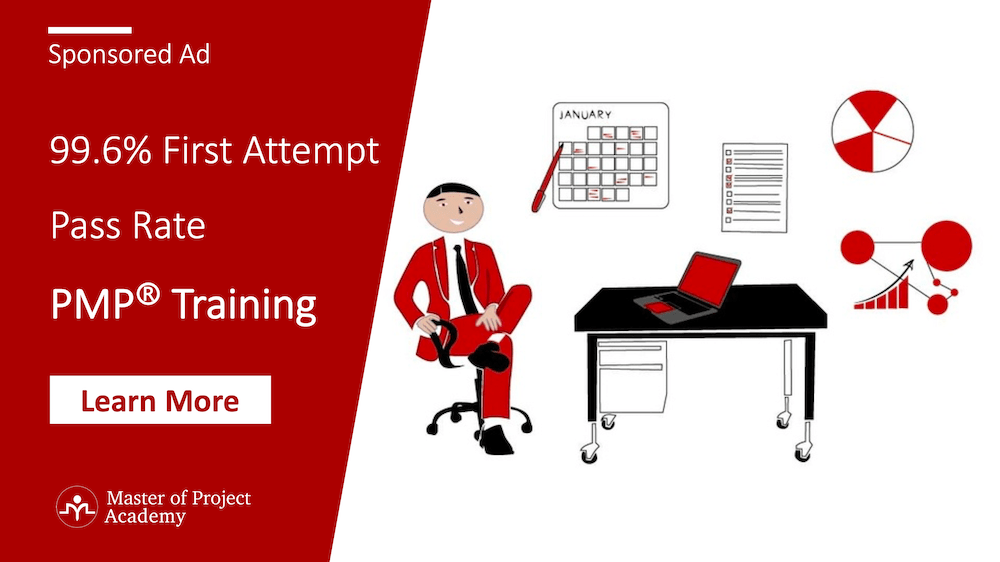 Should you become a PMI member or not?
Being a PMI member brings its own advantages. The PMP Exam fees are depicted in the below table. If you are a PMI member, the fee will be $405; if you are not a member of PMI you will pay the examination fee of $555.
| | | |
| --- | --- | --- |
| PMP Exam | PMI Member Exam Fees (USD) | Non-PMI Member Exam Fees (USD) |
| PMP Exam – First Time | $405 | $555 |
| PMP Re-attempt Examination | $275 | $375 |
Whereas you can get an annual membership of PMI for USD $129 (plus USD $10 application fee for new members). It means that the PMI compensates for the PMI membership cost at the time of PMP Exam Fee submission. In addition to this, the PMI membership also reduces the cost of the re-attempt examination. Furthermore, you get access to the guides and other materials from PMI for being a member.
You can only benefit from the PMI membership rate if your PMP membership is in good standing at the time you submit payment for the exam. If you apply to be a PMI member right before you apply for the exam, make sure you receive confirmation of your PMI membership before you pay for the exam.
Hence we strongly recommend that you better opt for PMI membership prior to the PMP Exam application. So you can avail of the advantages of PMI membership for the PMP Exam cost and also during your self-study phase. You can see our PMP application post.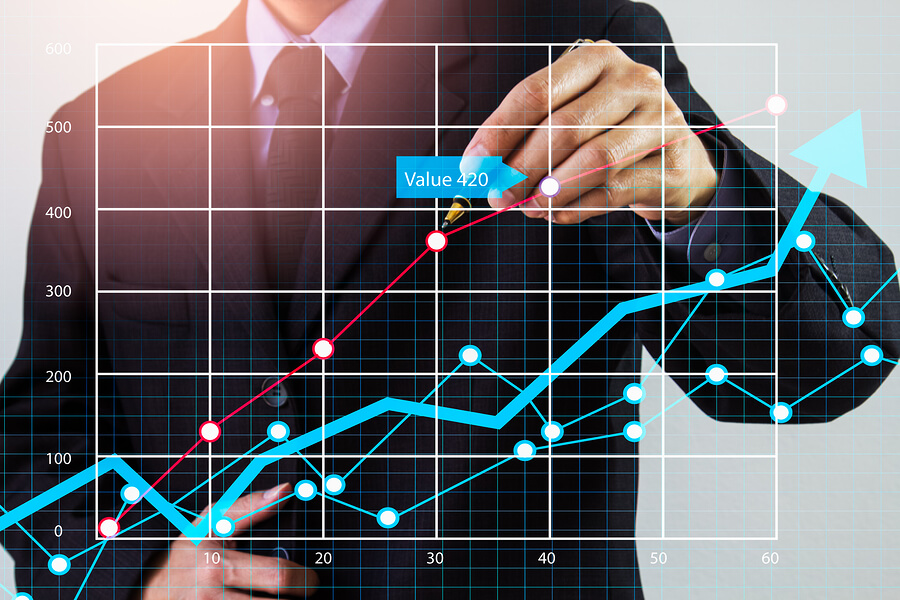 PMP Exam Cost Factor  #3- PMP Preparation Time
Once you complete the PMP training, you have earned 35 mandatory contact hours to sit in the PMP Exam. But are you fully ready by that time? Definitely you have just grasped the foundation which is not enough right after the training completion. You need to plan your self-study phase. In this phase, you must revise the overall PMP course with the due diligence. So that you can identify your areas of strength and weakness.
Time is money! So it also has an effect on your PMP exam cost as you will spend time getting ready for the PMP exam. There will be a significant amount of time you will need to study and get ready for the PMP exam. Even though this aspect of the PMP exam cost is not a direct monetary cost, you will still spend your time so you should consider this within the PMP exam cost as well.
As we mentioned, this preparation time is the intangible PMP exam cost that you need to invest in terms of time and effort. But believe me, the return of the whole PMP exam cost you spend is based on this intangible cost factor. Depending on the aspirant's background and dedication, preparation time differs. On average, total preparation time is around 90 hours and takes around six months for a full-time working professional.
In this time period, you can practice the course material that is provided by the training provider. On top of that, you may practice as many questions and quizzes as much as possible. Likewise, you may opt for the simulations to practice your full dress rehearsal of the PMP Exam. You don't only need to understand the project management foundation, but also the application of these foundation concepts will be checked with practical scenarios.
As most of them are not free, you can consider all these preparation materials as another aspect of the PMP exam cost.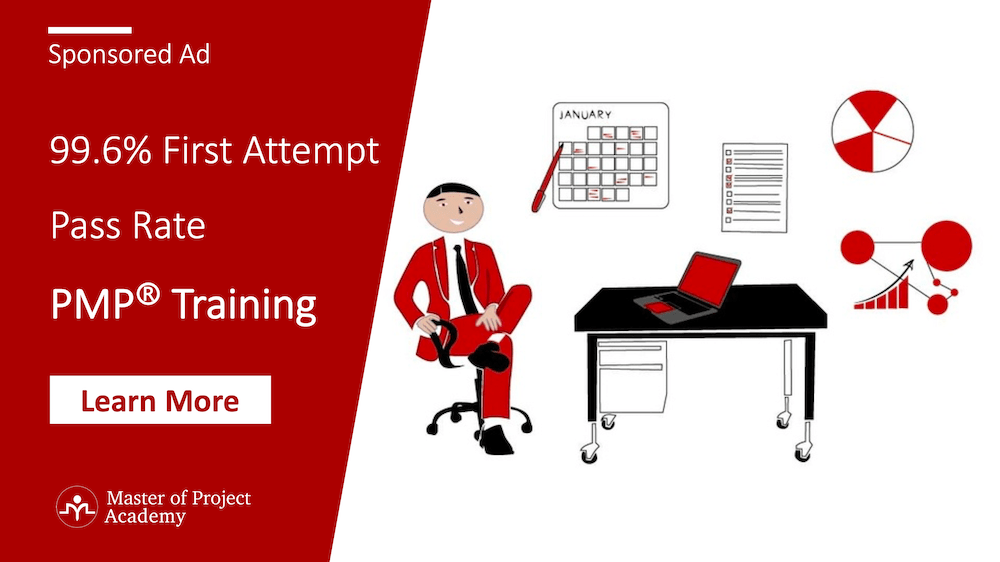 Transforming From Learner to Practitioner
You will practice as a candidate at the start. So you need to cover all your course material with individual topic tests. Then you can make to the next level where you can practice tests with multiple topics. This will eventually boost your confidence level in regards to the PMP Examination readiness. With the passage of time, you can start acting as a mentor or front line practitioner where you can also register to different groups and forums. There, you can ask questions that you need more clarification. Besides this, you get an opportunity to respond to the queries and questions that are asked by other members of the groups. This way you will practice more and more. Subsequently, for each response by the others on the same groups you can assess your response and assess your position in terms of the PMP Exam readiness.
The PMP course providers may also suggest a PMP preparation road map that you can follow after you complete your course. The duration of this will depend on how much time you can spare for your PMP Exam preparation practice. This may vary from 4 to 6 months according to your daily and weekly effort. You must especially consider this when you are buying the online course. Because you can fully boost your road map once you purchase the online PMP course and hence the pace of the course study will depend on you.
PMP Exam Cost – Conclusion
This article aims to provide you with the information required to budget for the PMP exam cost. In this regard, we shared different aspects that contribute to the overall PMP exam cost. These factors include both tangible and intangible factors. The tangible factors of the PMP exam cost include the PMP exam fee, PMP training fee, and training materials.
We strongly recommend that you better opt for PMI membership prior to the PMP exam application. So you can avail of the advantages of PMI membership during your PMP examination fee submission and self-study phase.
The training aspect of the PMP exam cost is subject to location and the format. This is really ideal for full-time working professionals. Furthermore, online courses cost a lot less than regular classroom programs. That means if you choose an online training format you can significantly reduce your PMP exam cost. Even you can get a much economical and effective training offer per month cost.
The intangible factor of the PMP exam cost is the preparation time. Even though many do not consider this as a PMP exam cost factor but as a matter of fact it is. You always spend your time at the cost of not doing something else. The main focus is that the time you spend is itself very important and you should consider it as the main factor as well. Because you may have to plan your PMP study spanning from 4 to 6 months. You can read our PMP study guide.
These are the minimum mandatory aspects of the PMP exam cost. On top of these PMP exam cost factors, you may opt for more study material like flashcards and simulators which may have associated costs with them.
We hope you find this article helpful for the planning of your PMP exam cost and budget.